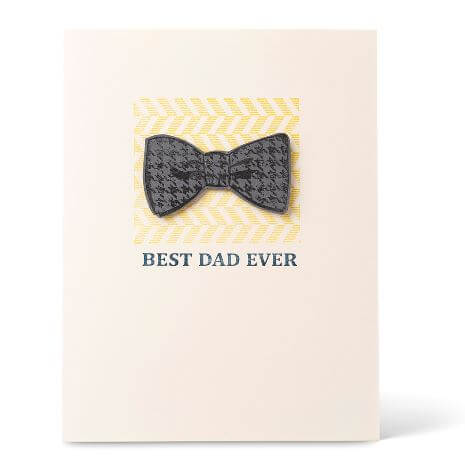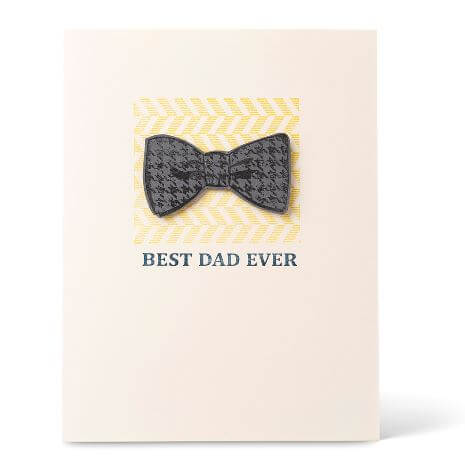 Just stopping by for a few minutes to share this 'Best Dad Ever' bowtie Father's Day card from Stampin' Up!  You can find all the details here.  I hope this will inspire you to remember the dads in your life this weekend.
I'm traveling today so not much time to write.  As I mentioned yesterday, I drove to Nashville to be here for my niece's bridal shower earlier in the week and I was supposed to have gone home two days ago, but my family just kept talking me into staying just one more day!  Before I knew it I had been here all week and I've got to get home and back to work!
It's been so fun being here.  We have watched movies, visited and played a lot of Settlers of Catan.
Have you played Settlers of Catan?  It's addictive!  It starts out slow but pretty quickly it starts to get really interesting and then it's over, which just makes you want to play again.  We changed the rules a little though because we were too competitive and it caused problems.  I've known families that stopped playing it because it was causing so much animosity.  So I came up with new rules that we adopted that make it a more friendly game.  We do not use the robber at all and I'm sure purists wouldn't approve of my new rules.  Not using the robber does change the ability to stop someone who is racing ahead but in the spirit of family fun, the changes are worth it.
OK, enough about all that.  Have a wonderful weekend with the fathers in your life and don't forget to get that hand-stamped Father's Day card made!  Do it today before you forget.  What are you doing for Father's Day?
CHECK OUT THE LATEST SPECIALS HERE.
Enjoy!  Julie