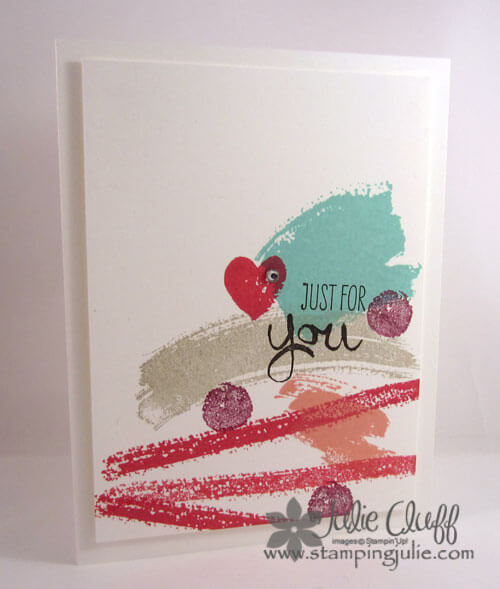 Grab your new In Color stamp pads and the Work of Art stamp set and go crazy!!
Paint away.  That's what I did
Super easy!  Super fun!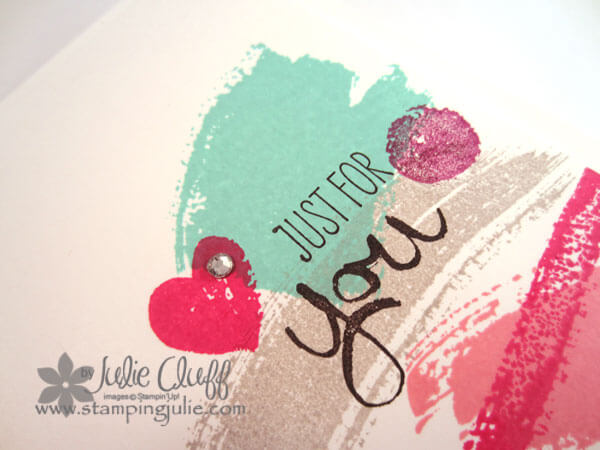 Then I just added a sweet, little rhinestone and called it done!
Speaking of sweet…
…there's some SWEET deals ending very, very soon!
Do you want $50 in product FREE?  Then purchase the starter kit for $99 with free shipping and get $150 in product!  It's that simple.  And there's bonus perks too!     Ends August 28th!    

A Work of Art Just For You Product List

Enjoy!
Julie