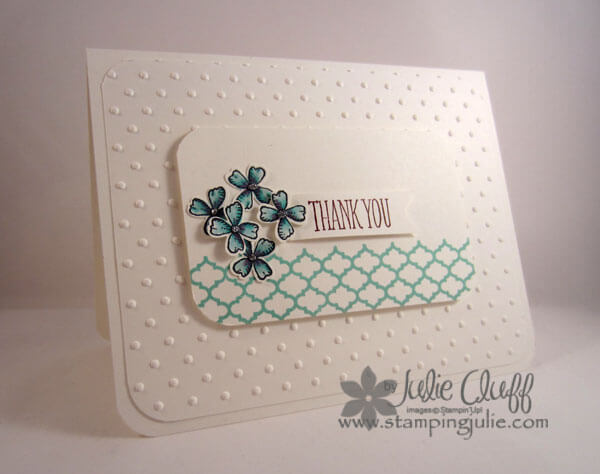 Do I have something to say?


Always.



Almost always.  But what's the most important thing to say behind "I Love You"  and "I'm Sorry?"
"Thank you."



Is that the order you would put it in?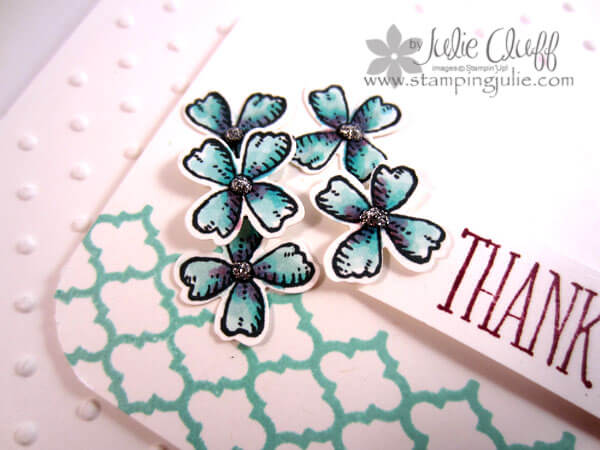 Look at these adorable flowers?  Can you imagine fussy cutting those flowers out?  I can't…and I didn't.  The secret….a coordinating punch.  Can you say "woot, woot?"
I used the Coastal Cabana blendabilities to paint the flowers.  If you look closely you can see that I also used a little Rich Razzleberry also in the center.  I love combining a couple of colors to add some interest.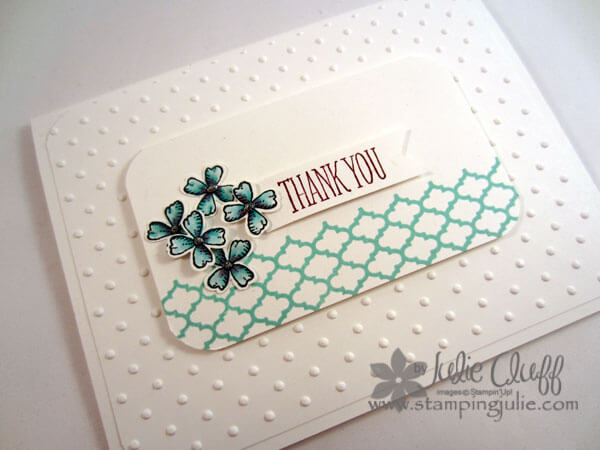 A little bit of Silver Sparkle Dazzling Diamonds  in the center of the each flower adds the obvious – sparkle.
(All supplies are Stampin' Up! and can be ordered through my online store .  Thank you!  I love my customers!  <3 )

Product List

Quick Links:
Enjoy! Julie