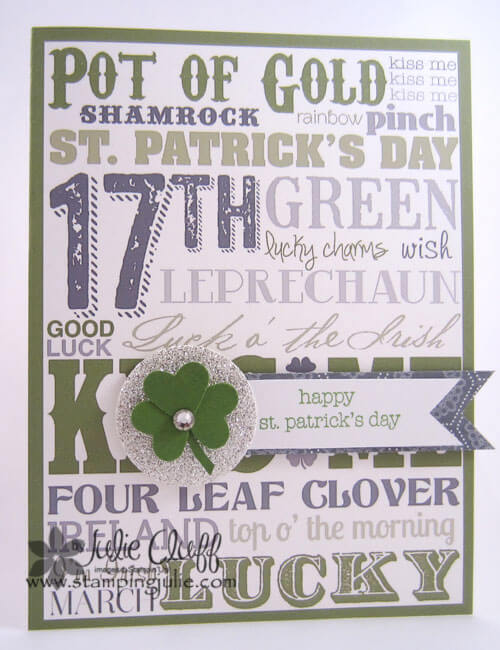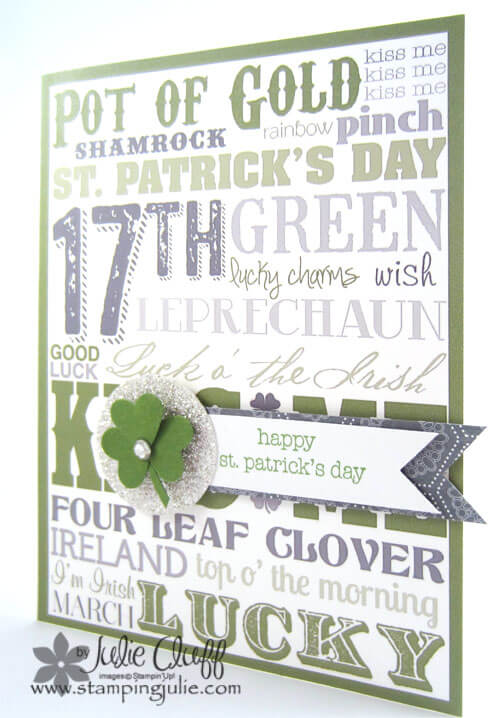 Remember the My Digital Studio Lucky Framable digital download that came out last year?  Well, here it is as a St. Patrick's Day card.  The card background looks a little brown and gray in the picture but it's actually a green that matches the clover.  Somehow the photo picked up the colors differently.  🙁
Below I have a video tutorial on how to create a 4-1/4″ x 5-1/2″ card with a digital 8-1/2″ x 11″ framable template.  And next week's Digital Tuesday post and video will be a totally cool and inexpensive personalized wedding gift!  Be sure and check back next week.
And every Tuesday you can expect new digital downloads.   Click here to check out the very latest!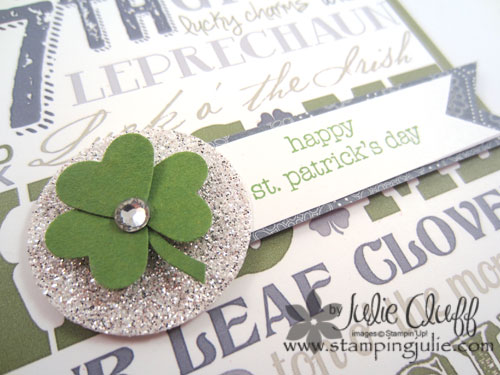 After I printed the cards I added the clover with the "happy patrick's day" flag.  Happy Patrick's Day was stamped with the Teeny Tiny Wishes stamp set. The clover was made with the heart punch and a clipped-out stem and topped with a rhinestone.  Backing the clover with a 1-1/4″ glimmer silver circle makes it sparkly and fun.  And the sentiment flag was matted with a slightly larger flag of Twitterpated Designer Series Paper .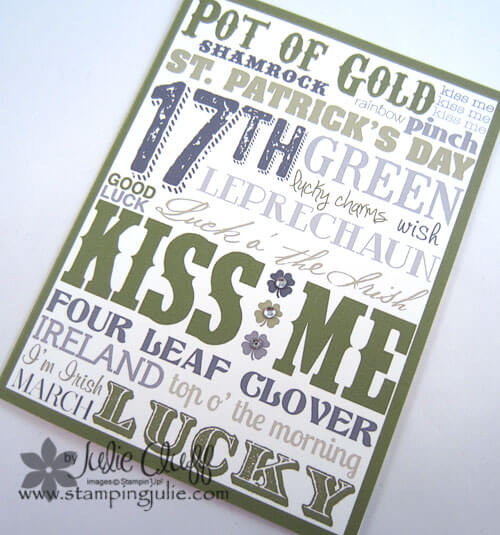 This second copy is just the printed Lucky framable card with three little rhinestones for just a little added bling.  🙂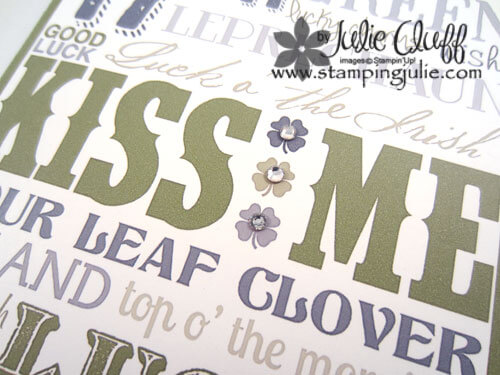 In this My Digital Studio video you'll learn how to use guide lines to design, how to group elements, and how to resize and mat  grouped elements.
To view new downloads, click here.
Did you know that you can receive FREE Sale-a-bration goodies when you order digital products too?  You can!  You can even combine digital products with other Stampin' Up! products to earn your stampin' rewards!
DO YOU STILL NEED DIGITAL SCRAPBOOKING SOFTWARE?  Click here to view the My Digital Studio options – including a 30-day FREE trial offer.
Enjoy!  Julie