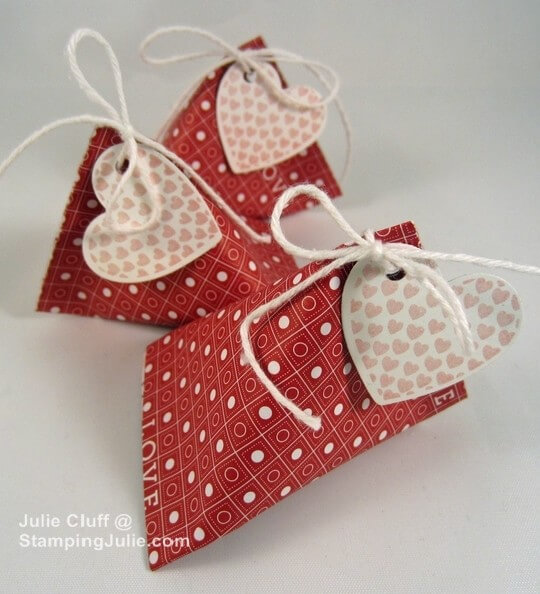 I Love You Because…Love Notes Template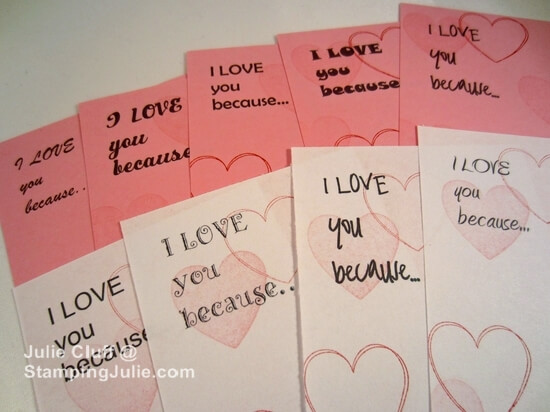 Love notes are a wonderful way to show our family how much we love them on Valentine's Day.  If you are still searching for something special to do for your family consider printing up a few of these little "I Love You Because…" love notes from the template I made in My Digital Studio.
Click to print Valentines Love Notes pdf Template
Print on white or pink paper and cut to 4-1/4″ x 2-3/4″ each.  I decorated mine with the Hearts a Flutter Stamp Set, and Pretty in Pink and Primrose Petals stamp pads.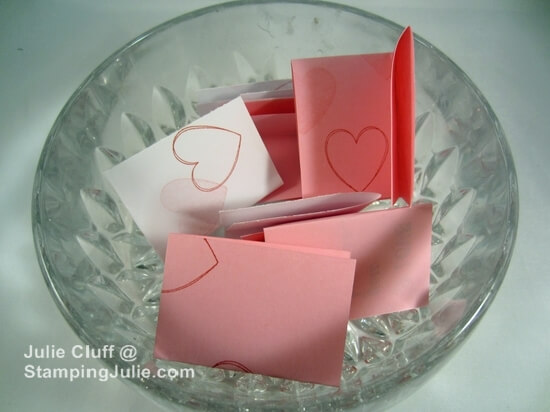 Print enough that everyone in your family can write to each other, or print a bunch and have the kids fill them out to surprise dad.  He'll love it!  And it's an inexpensive way for the kids to show their love!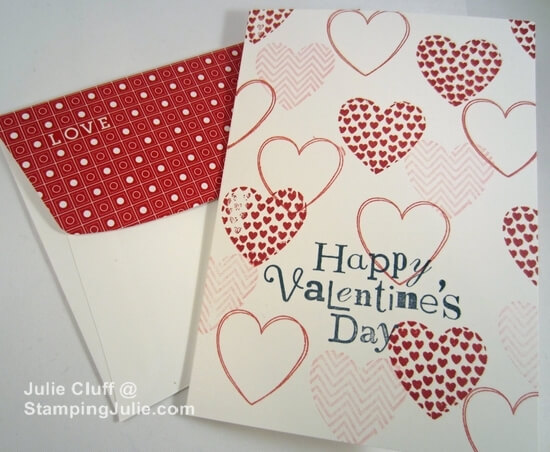 Put them in a pretty container or place them neatly in a Valentine Note Card.   The Stampin' Up! Note Cards and Envelopes are just the right size.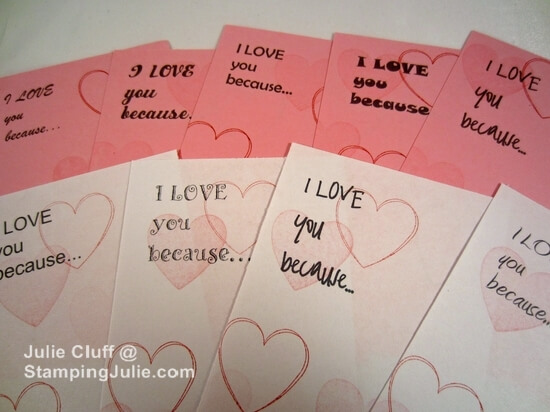 Or fold them up and put them in their own little mini sour cream twist container.  These mini containers are just big enough for one Hershey chocolate kiss!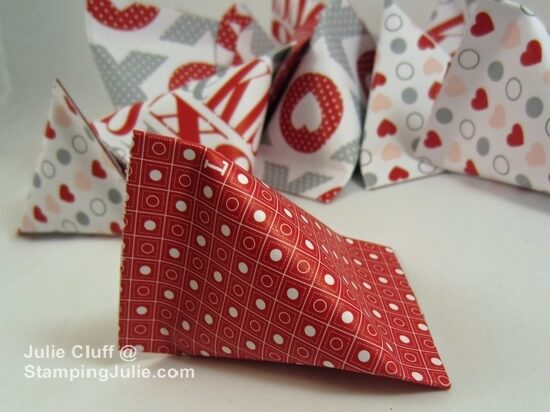 To make the mini sour cream twist container start with paper measuring 2-1/2″ x 4″ and follow the instructions for  the full size container.   You can view the instructions and video for the sour cream twist container here.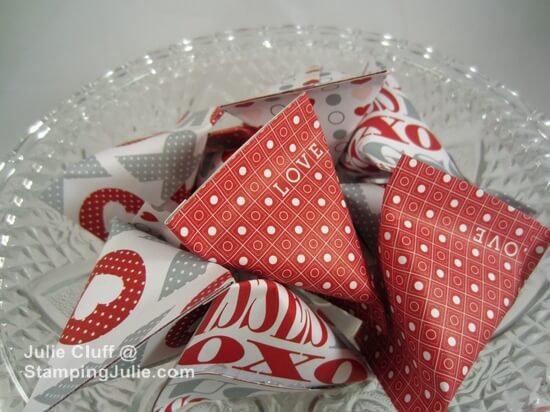 I stamped some Hearts a Flutter hearts on Whisper White cardstock with Pretty in Pink ink and embossed them with clear embossing powder before trimming them out with the matching framelit dies.  I tied them to the containers with a bit of white Bakers Twine.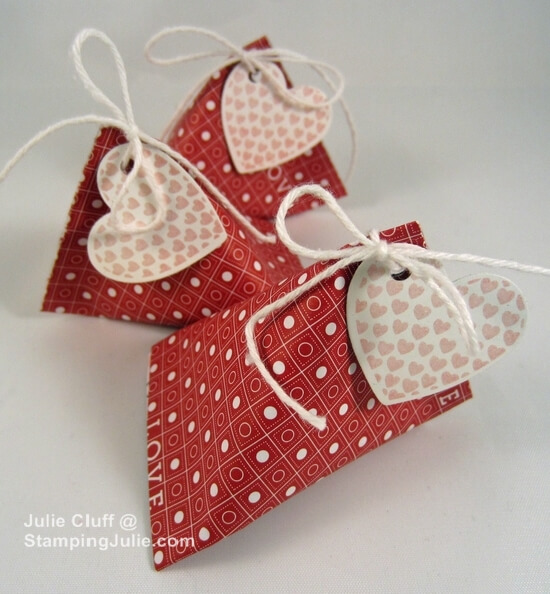 I rolled these together quickly while I talked to my daughter on the phone.  If you mass produce them like I did here, do it one step at a time.  First, cut all your paper.  Then add the sticky strip to all of them.  And finally, assemble the containers.  It goes pretty quickly.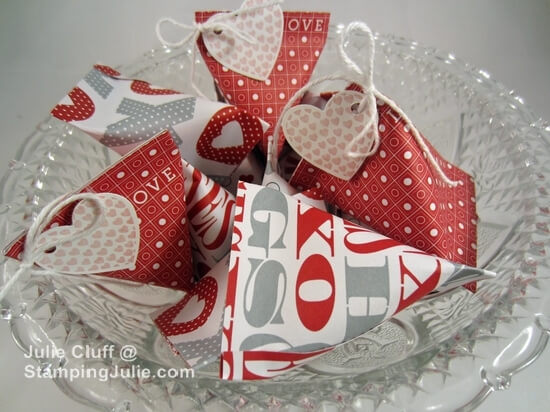 Earn a FREE Sale-A-Bration product with every $50 in merchandise you order!
Click here for the complete list of SAB products!
I hope you enjoy the free "I Love You Because…" Love Notes Template and the instructions for making the Valentine's Day sour cream twist containers.   I know your family will love it!!  And you'll feel like a Valentine super star!
Enjoy!  Julie