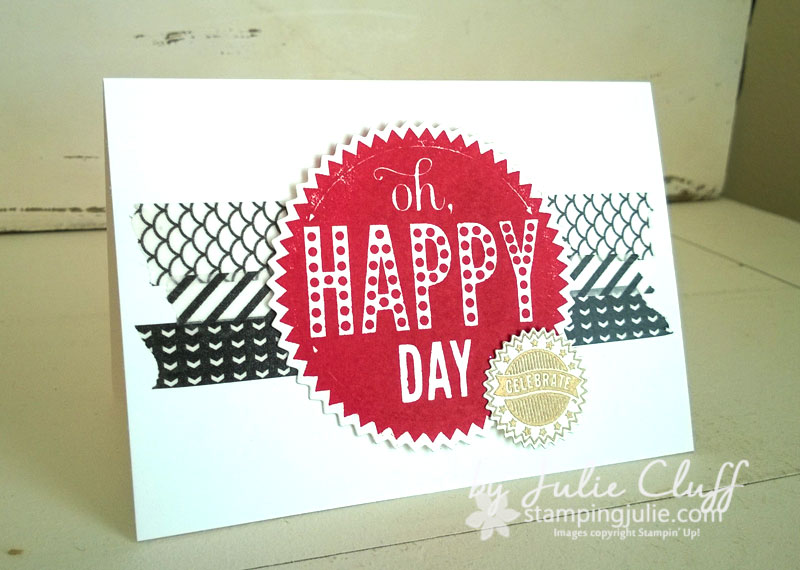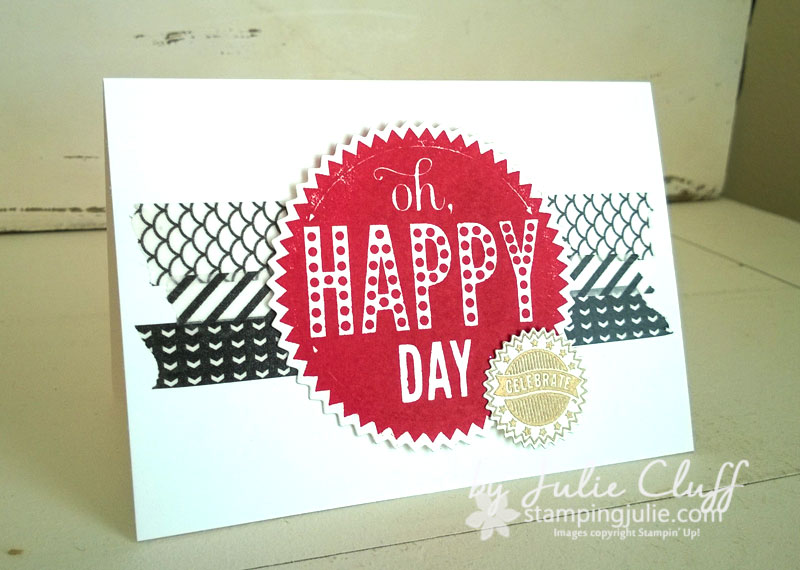 My nephew is graduating from high school in Franklin, Tennessee, and my son-in-law is graduating with his MBA from Boise State this month.  Unfortunately, I'm missing both! Instead, I opted for foot surgery!!
Since I didn't make it to the graduations, I sent these note cards with a little spending cash.
The Starburst Sayings stamp set and Starburst Framelits are retiring this month!  Seriously!  Pout-pout! But you can still get them together in the money saving Starburst Sayings bundle.
The large starburst is stamped in Real Red and the smaller starburst is embossed in gold.  A little black and white washi tape behind brings it all together.
I'm obsessed right now with mixed media art.  I've been watching lots of video tutorials and can't wait to get back upstairs to my craft room to try out some of my newly studied techniques.  I'll share some of my favorite videos with you soon.
Actually, I'm just art obsessed!  Recently, I purchased a couple of oil paintings from a friend who's an amazing, award-winning artist.  Check out her website: http://krystalbrownfineart.com/
Product List
Quick links:
Enjoy!
Julie