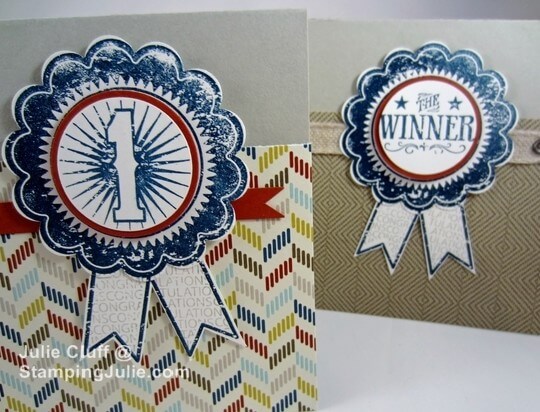 Family Sunday: A Stampin' Up! Blue Ribbon Congratulations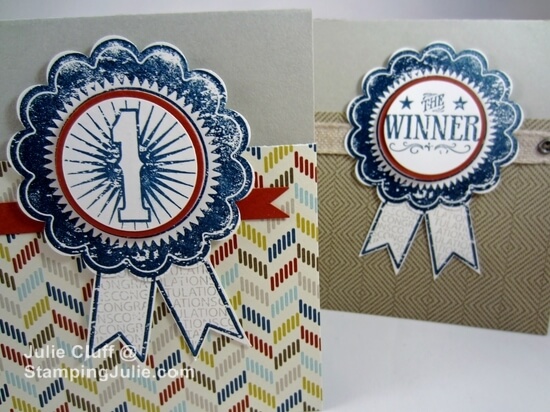 Recently we've had some great things to celebrate in our family: son James earned the Eagle Scout rank in Boy Scouts, son Dallin called home to report his great grades in college so far this semester, son-in-law Joel recieved an award at work and niece's husband Weston took first place in an interviewing contest at the university.  So I got busy making some masculine congratulation cards, which is quick and easy to do using the Stampin' Up! Blue Ribbon stamp set!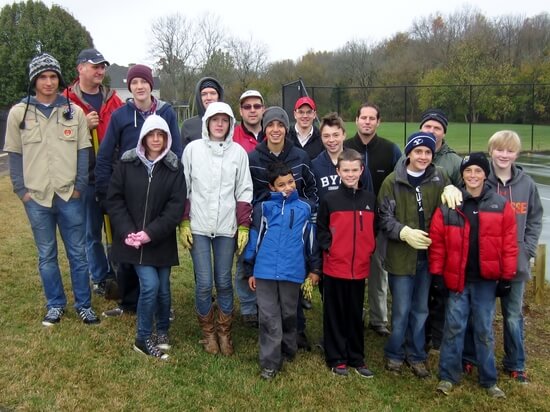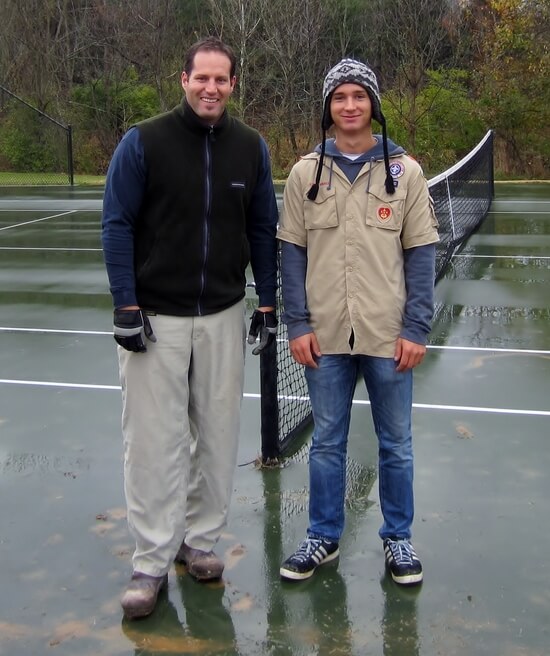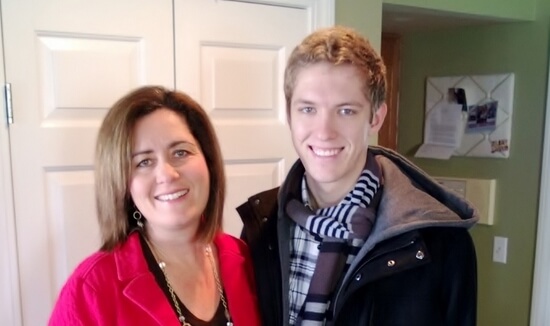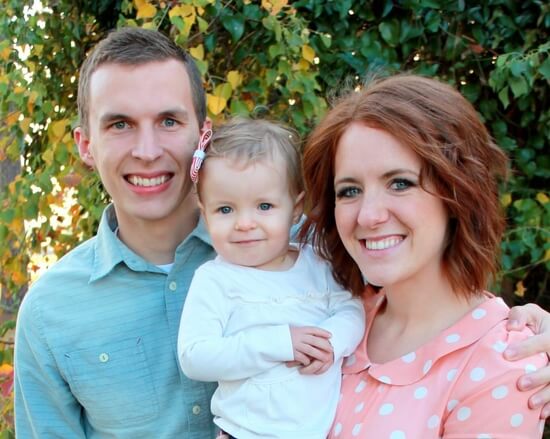 Yay!  Congrats everyone for a job well done!
Here's some more pics of the Blue Ribbon cards.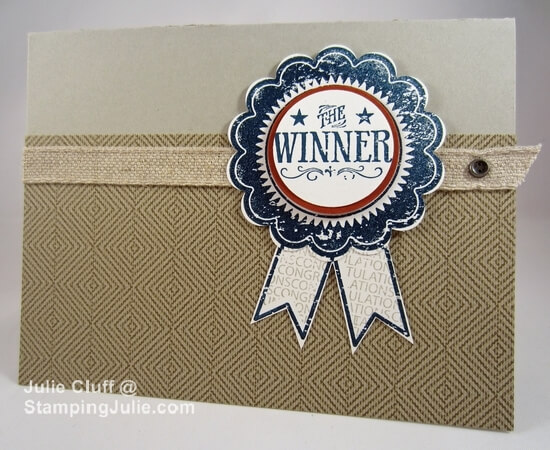 The Large Scallop, 1-1/4″ Circle and 1-3/8″ Circle punches make this project super fast.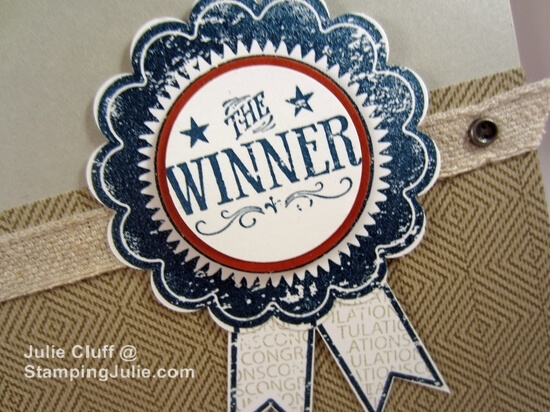 The card base is Sahara Sand and the 'blue ribbon' is Stampin' Up! color's Midnight Muse, Sahara Sand and Cajun Craze.
Enjoy!  Julie