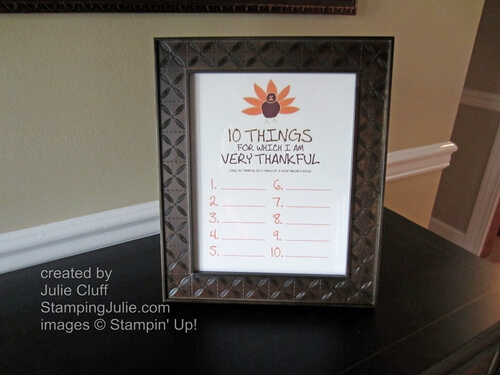 Download, print, insert!   It's that easy to create this frameable ready for you and your family to add your top 10 things for which you are thankful.  With the print inserted behind this glass frame, you can add and change your list with a white board marker as often as you would like!
Very, Very Thankful Frameable #132563
This frameable is a new download this week from Stampin' Up! and here's some more:
Christmas Trimmings Foldable Template #132564
Fine Print Coupons Swatchbook Template #132565
Homestyle Goodies Designer Template #132560
Questions? Email me.
Start designing in My Digital Studio 2 today! Download your copy here.
Enjoy!  Julie