New My Digital Studio Video Tutorial
Here's Part 2 of Sweet Details Photobook video tutorial.  In this video you'll learn how to create photo boxes and position them on your page like a pro.  (Click here to view video if you are reading from mobile device or reader.)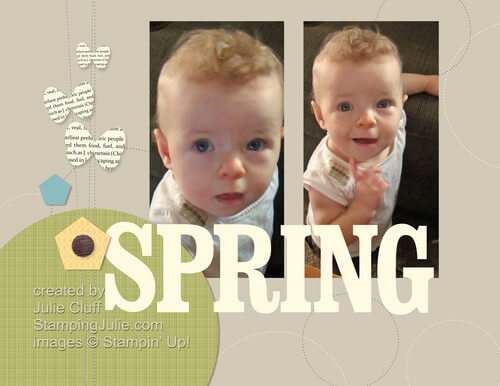 Remember this page of cute Siena.  This video will walk you through the steps of quickly customize this page in My Digital Studio Express. 
What do you like about these videos?  Are there tutorials you would like to see?  Send me a message or leave a comment.  Your input is very important to me!
If you have My Digital Studio and you want a copy of the Sweet Details 11″ x 8-1/2″ Photobook Template you can order it now.  Remember when you order digital content, there's no shipping and you can download your purchase immediately.
The Sweet Details Photobook Template is included with the My Digital Studio Express software.  Download your FREE 30-day trial of My Digital Studio Express.
Enjoy!  Julie