The fabulous Reason to Smile Stamp Set is only available during the month of July, so if you blink, you'll miss it!
Featured StampingJulie Reason To Smile Samples:  (Click on the picture to go to the original post with supply lists and project descriptions.)
1. Butterfly Thank You Card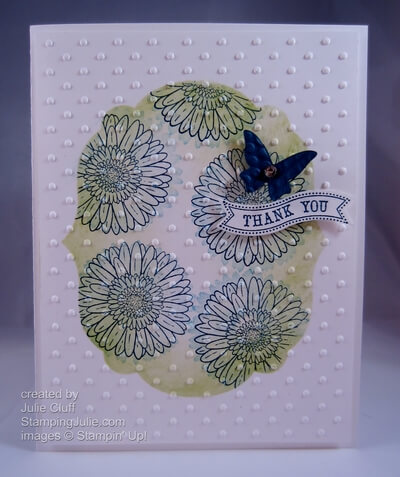 2. Thank You Bling Flower Card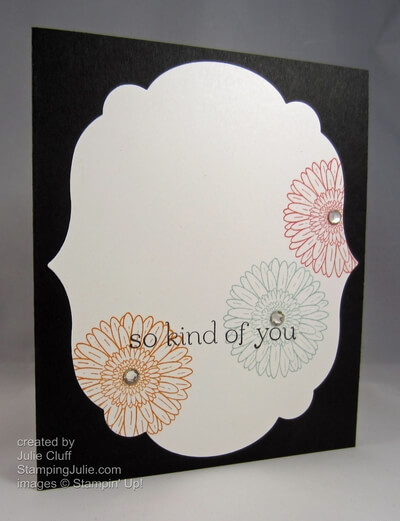 3. Birthday Wish Tag Card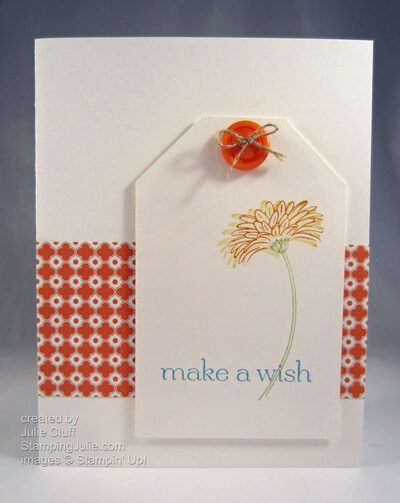 4. Butterfly Art Friendship Card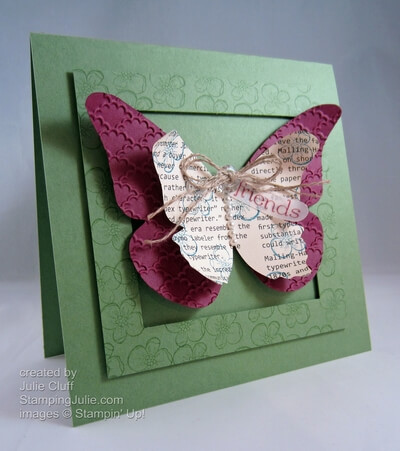 5. Simple Greeting Card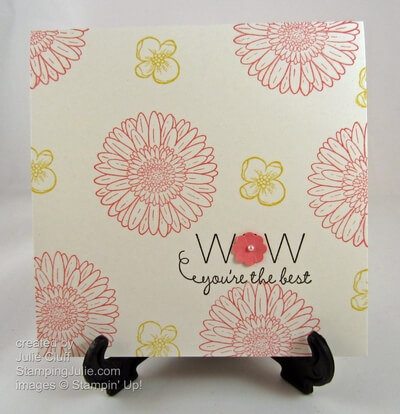 Samples from Stampin' Up!:
1. Scrapbook Page
2. Birthday Gift  Bag
3.  Dream Card
Order your Reason To Smile Stamp Set today while it's still available.  Only $5 with a $50 product purchase.
Order your Reason to Smile Stamp Set today and start creating!
Enjoy!  Julie