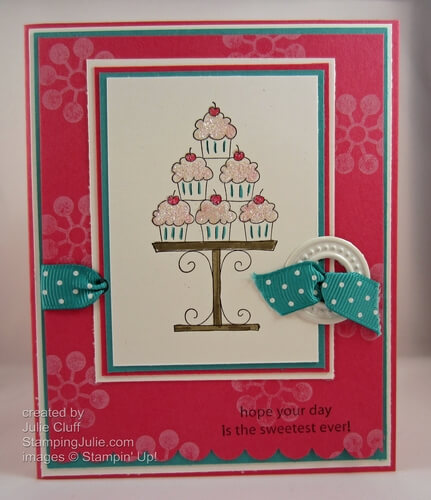 Stampin' Up! Crazy for Cupcakes Retiring II
Just one more week to order retiring stamp sets!  Click here to get the complete list.
I have loved the Crazy for Cupcakes stamp set .  I can't decide what image I like best from this set.  The cupcake stand probably wins.  I really love decorating those little cupcakes and frankly it's a whole lot easier to decorate a fun card with this cute stand than it is to bake all those cupcakes to decorate a true cupcake stand.  Not to mention that the card is a little easier on the figure!!!
Here's a couple of more Crazy for Cupcakes card samples: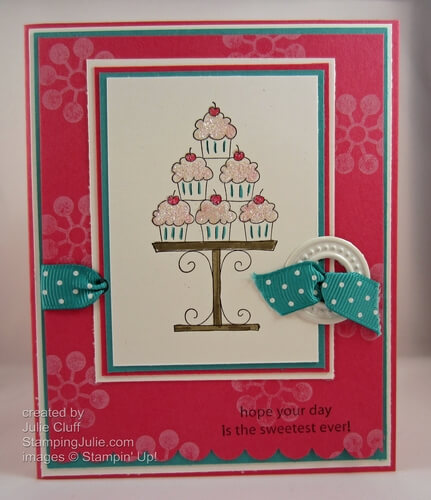 Here's the detail. Can you see the glitter and shine?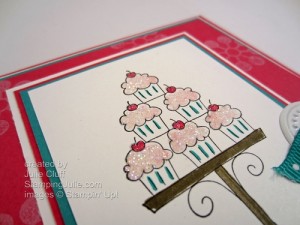 These colorful balloons are stamped on pattern paper and then pieced onto the card to make this clean and simple birthday wish.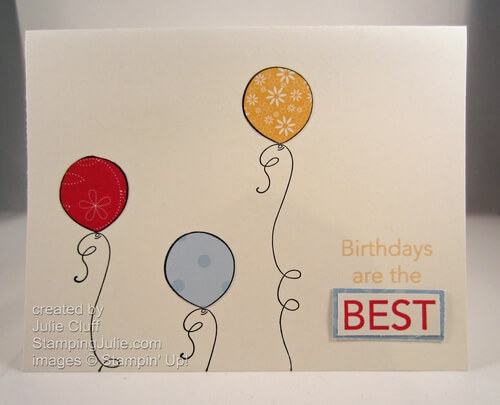 Order your Crazy for Cupcakes stamp set.
Enjoy! Julie