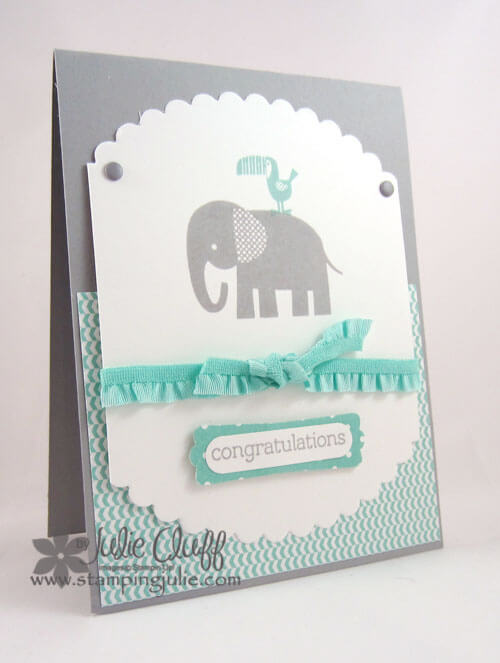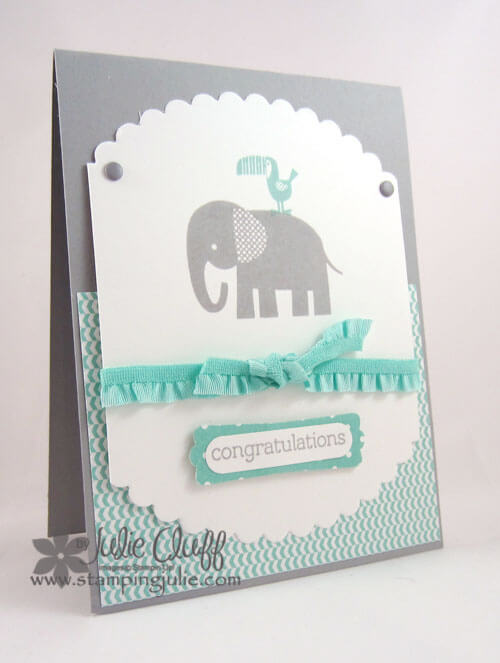 This is embarrassing! I wrote this post last November and never posted it.  So it's a little late.
OK…
     …a lot late.
I hope you enjoy it anyway.
Cute Cohen featured below is now crawling everywhere.  So cute!  And we've had another grandbaby since I wrote this among many other things.
This is part of my No-More-Perfectionist Manifesto, so I will share it with you even if it's not perfect!!
Right?       Right!
So on to the ancient post…
Isn't this the sweetest Zoo Babies card?  I made this at a Stampin' Up! event this past summer and I love it.  I love the soft colors, the patterns, the scallops, the ruffle ribbon and the adorable Stampin' Up! Zoo Babies stamp set animals.  (More details on this card below.)
Part of my absence from this space has been the welcoming a new grandbaby!  Little baby Cohen was born last month and his sister and brother LOVE him.  Recently while at a trick or treat party a friend was holding the sweet newborn and his two year old brother reminded her repeatedly that the baby was his and she could NOT take him home!  So cute and sweet!  And now I'm going to do the proud grandma thing and whip out my virtual photobook!  Ha!  (And thank you to all my wonderful friends out there who continue to order from StampingJulie.com!)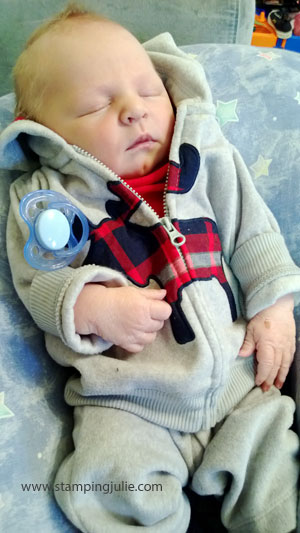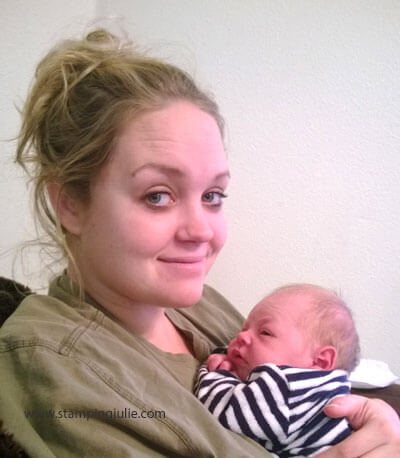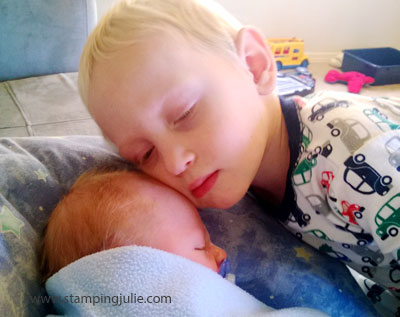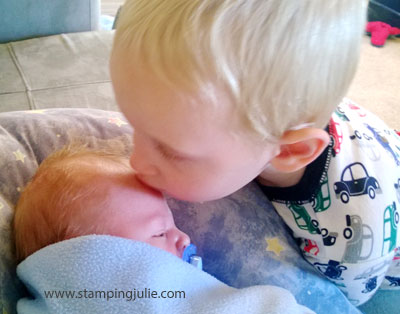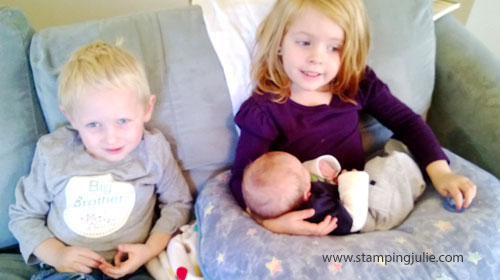 I have the cutest grandchildren.  <sigh>
OK, back to the card!  Loved the Zoo Babies stamp set as soon as I saw it in this year's catalog.  Did you notice it too or is it just because we were expected TWO new grandbabies this year.  And these new colors are beautiful with this set.  Isn't Smoky Slate just perfect for this playful elephant?  And combined with the Coastal Cabana toucan – excellent!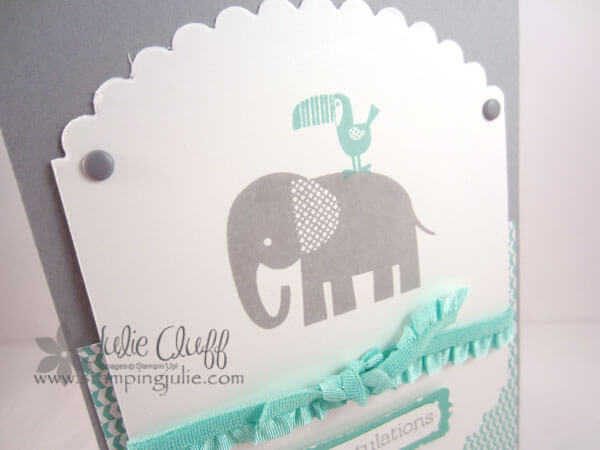 The scalloped panel was created with the scallop circle die and trimmed to 4″ wide.  What a clever way to use this die.  And, of course, everything with Stampin' Up! coordinates beautifully from candy dots to ruffle ribbon to pattern paper – fabulous!!  Spend less time looking for the perfect match and more time creating!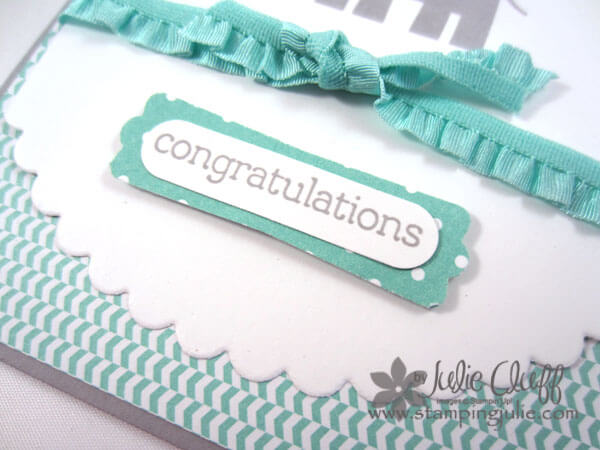 The Modern Label punched designer series paper is a wonderful layer for the word window punched greeting.  I love the look of the new In Color Designer Series Paper Stacks.  The patterns shown above are just opposites sides of the same paper.  Again, superty-duperty easy designing!
(All supplies are Stampin' Up! and can be ordered through my online store.  Thank you!  I love my customers!  <3)

Product List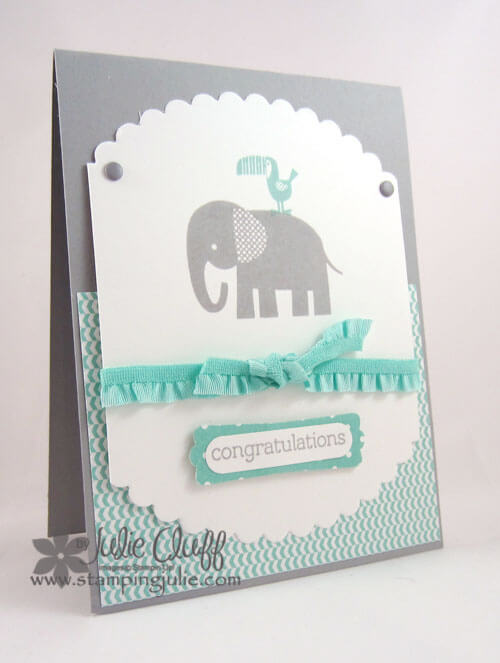 Quick Links:
Enjoy!  Julie