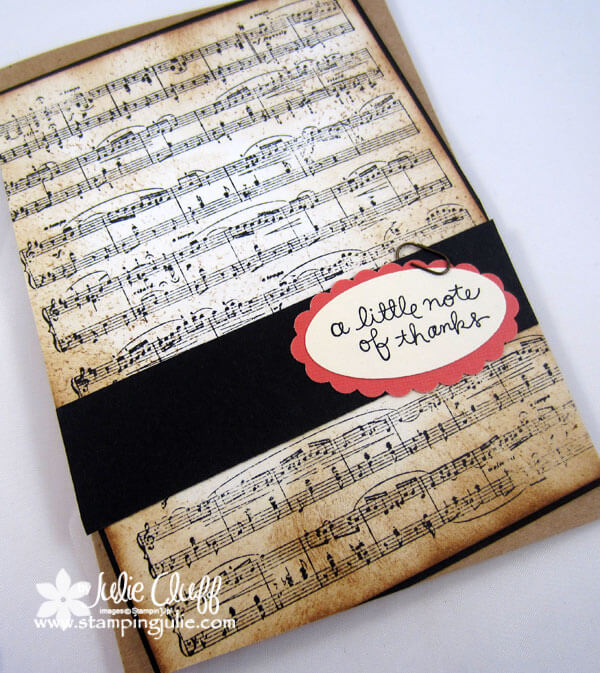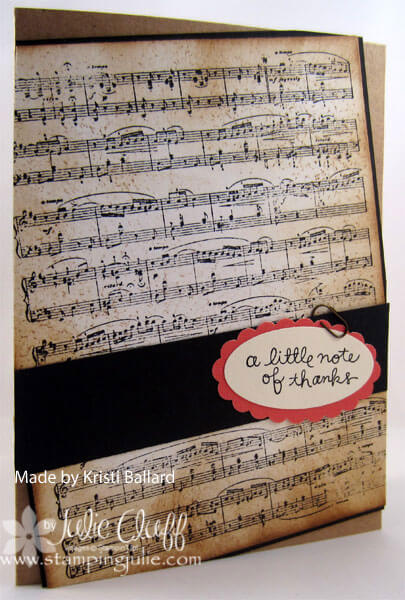 Today I'm sharing a wonderful thank you card I received from Kristi B. Isn't it lovely?  Sending a handmade thank you card is special.  And as a piano teacher the musical theme was an extra special feature.
This is what Kristi said about making this card, "I made the music paper with a stamp and then distressed the edges. It has been one of my favorites.  I need to make some more of them."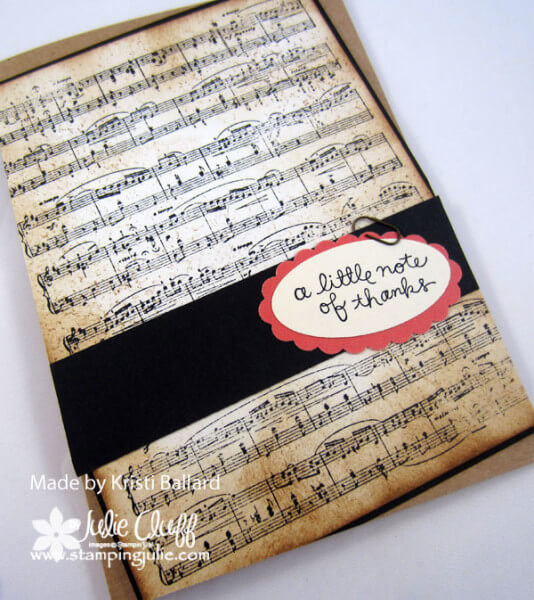 You can see after making the background paper that she then matted it with black card stock and off set that on the front of the card, trimming off the edges where it overhangs.  I love this idea and the pictures really don't do this card justice!
I also love the way she used the clip to hang the tag to the card front.  So cute!  I'll definitely be using this card design for inspiration!   Thanks, Kristi!
Click here to view retiring Stampin' Up! stamps and accessories . (These stamps and accessories will no longer be available after June 3rd.)
Add Clearance Rack items to your order.
Leave a comment and show Kristi some 'love' for this beautiful thank you card!
Enjoy!  Julie