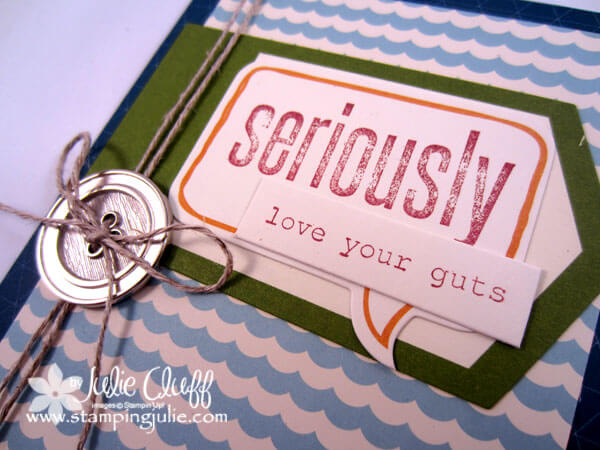 My Paper Pumpkin Crafting Kits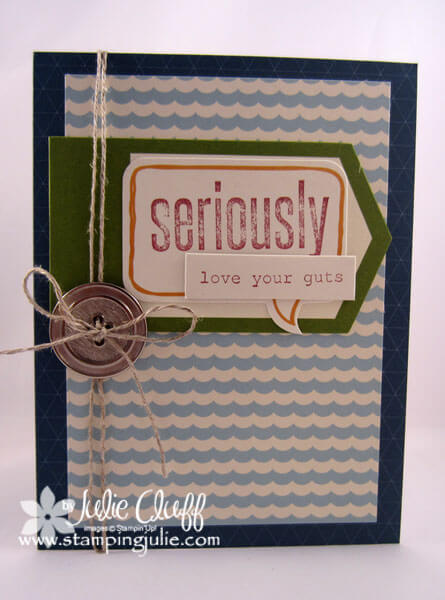 Stampin' Up! is now offering a monthly craft kit subscription that's perfect for scratching your creative itch in just a few minutes.  Every month you'll receive a kit that includes stamps, ink, paper and accessories, premeasured and pre cut to create a project.  This card is from April's kit that included the supplies to make 4 of these cards.
This is a great monthly Mother/Daughter activity and with the summer months upon us it's a perfect time to order a couple of subscriptions to get creative with your kids when school is out.
It's only $19.95 a month including shipping, and the introductory kit comes with a clear acrylic block to use with the rest of your kits.  All you need to add each month is adhesive and you can cancel at any time.   Join Now!  (Thank you for choosing me as your demonstrator – Julie Cluff, Crestwood KY 40014)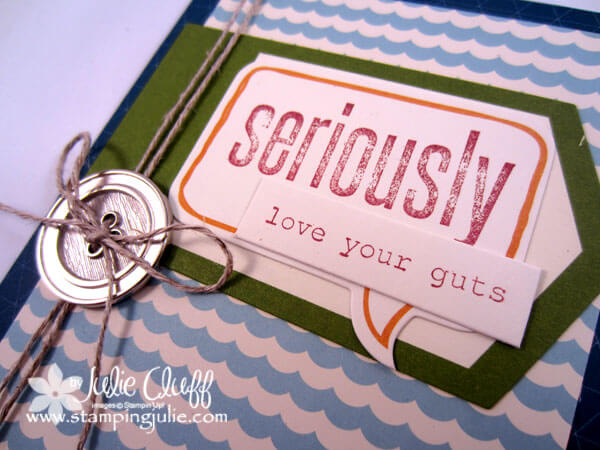 Invite your girlfriends over every month and craft together.  In April, you could have invited three friends and you each could have made a card.  Or have them subscribe and bring their own kits over.  What fun!!!
You'll notice I didn't ink up my 'seriously' stamp very well, but that's ok, I think it looks like it's meant to be that way.  And be sure and use the stamps, ink and ideas to create more projects throughout the month.
If you order today you'll get in on this month's project!  Join Now!
Enjoy!  Julie