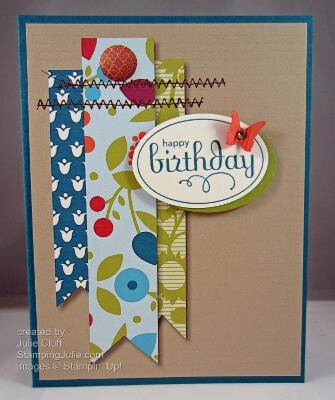 Here are just a few of my favorite projects from 2012.  I hope you will enjoy this 2012 tour!
Summer Smooch Birthday  – I created the background in My Digital Studio!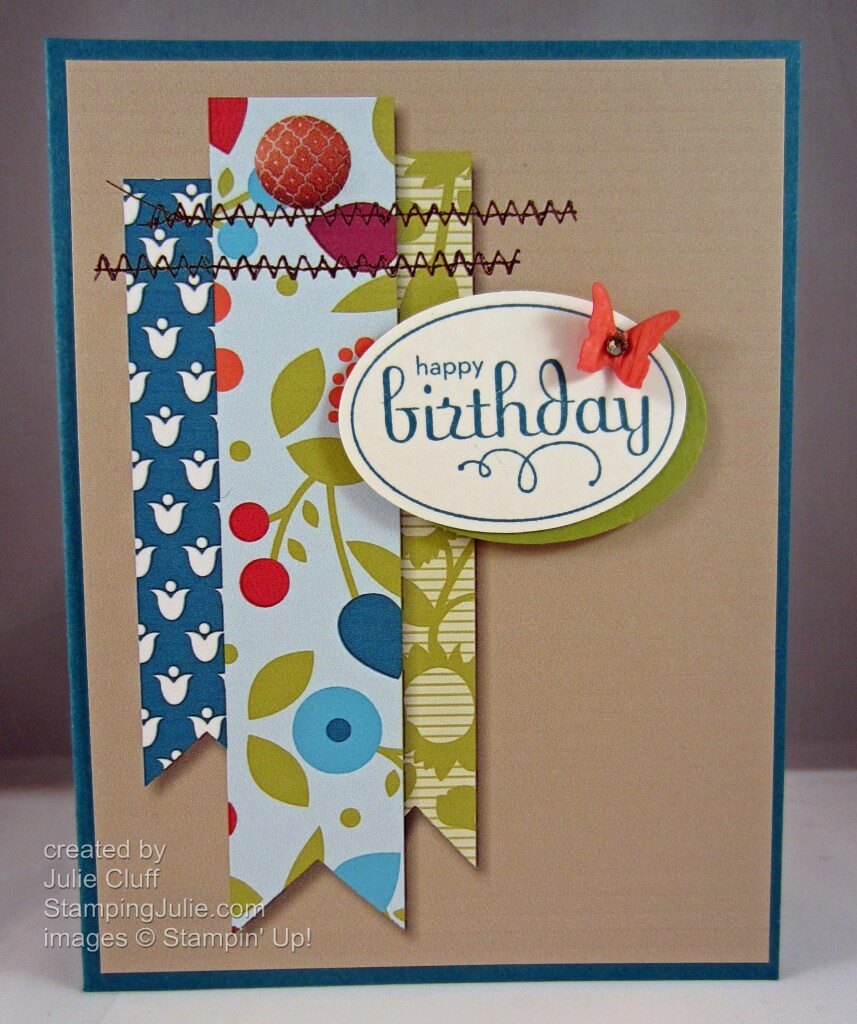 Easter Bunny Punch-Out – Love the bunny topper!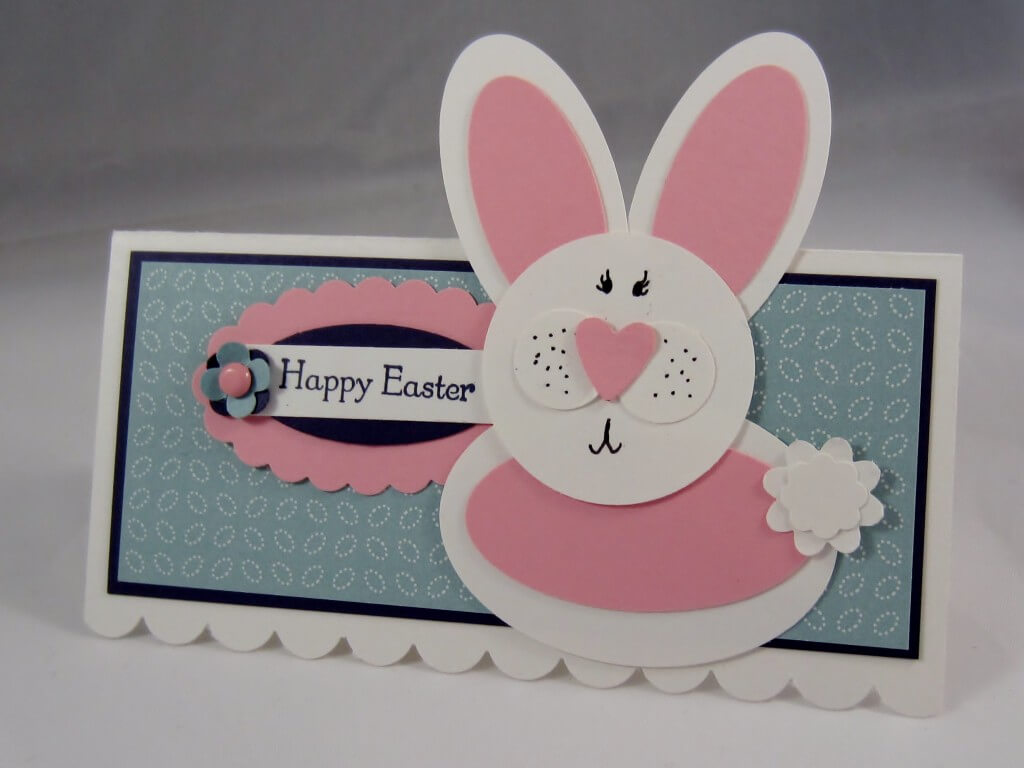 Kentucky Derby Hat card, with detail pictures, and hat tutorial – I had so much fun with these little hats!!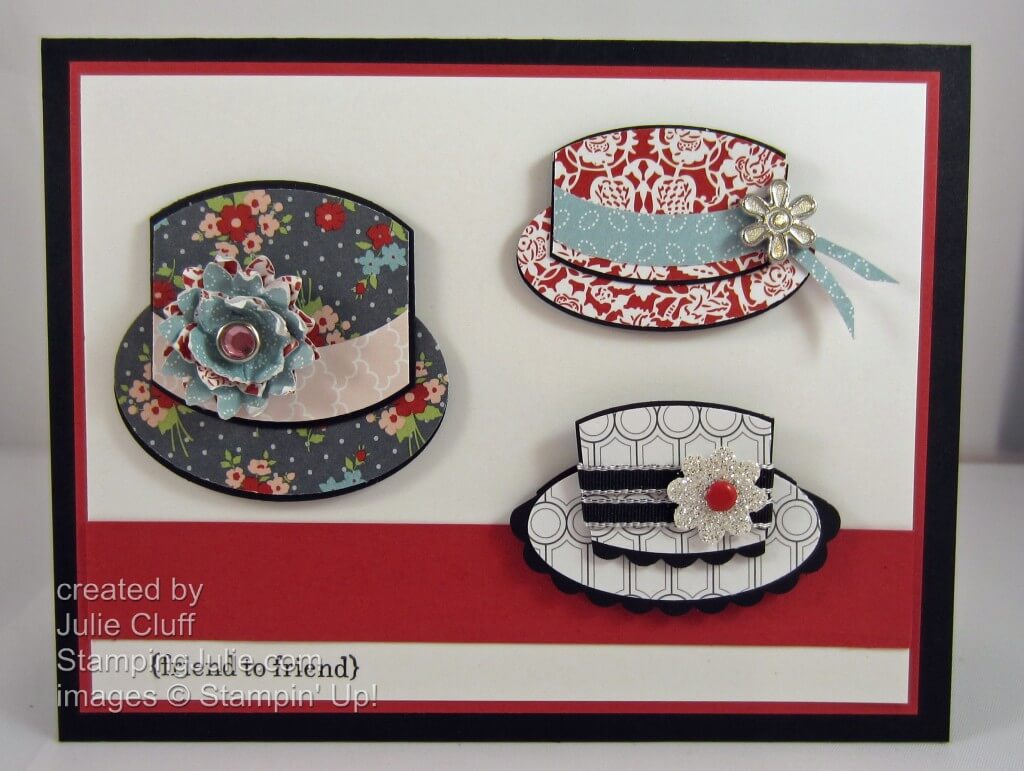 Day On The Lake With Lovely As A Tree – I love a great brayered scene!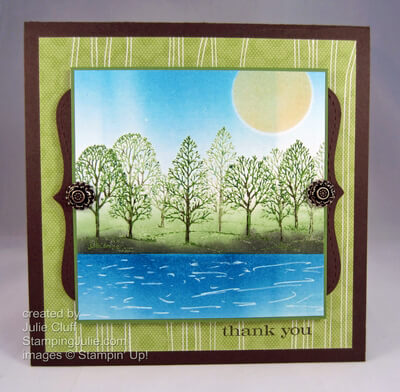 Reason to Smile Butterfly Art Card – Definitely a favorite project, love the big bold artsy butterfly!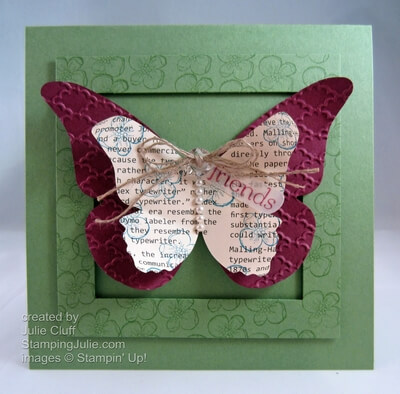 Praying for You – I love the soft serenity of the flowers and colors, especially as my heart is broken by the latest Sandy Hook tragedy in Connecticut.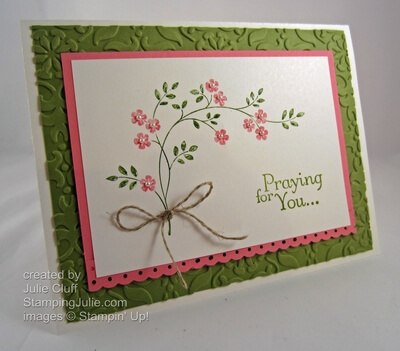 Speedy Recovery Card – fussier than my usually preferences, but this was fun!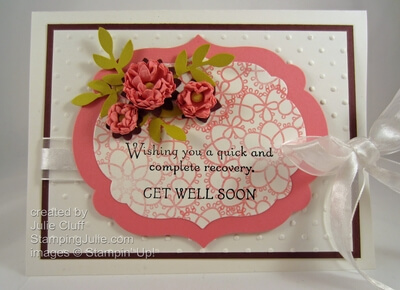 Keep Calm & Eat a Cupcake Birthday Card – originally designed by my sister I changed out the greeting and absolutely love that bold sentiment with the detailed frame!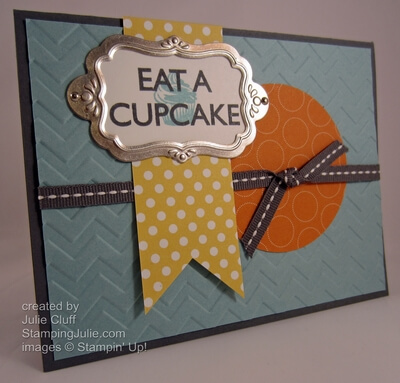 Owl Occasions Birthday Wish – I had a ball creating this whimsical number!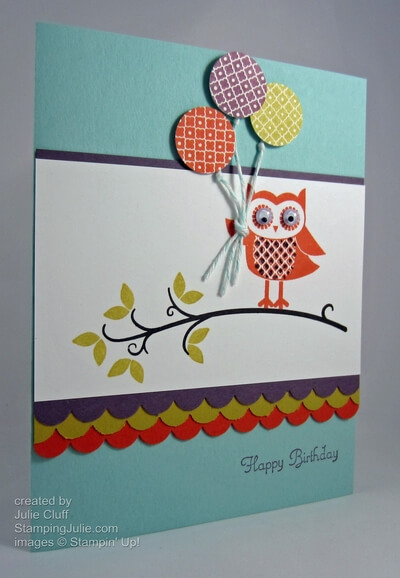 I have a ton of favorite Halloween and Christmas projects, but those are so recent I thought maybe you would enjoy seeing some of my favorites of the older projects.
HERE'S TO 2012!  So excited for the great possibilities in 2013!  I hope you will join me by subscribing to my newsletter , my blog updates and 'liking' my facebook page. 
Enjoy, Julie