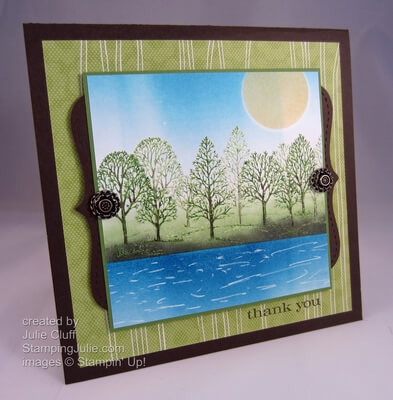 Day On The Lake With Lovely As A Tree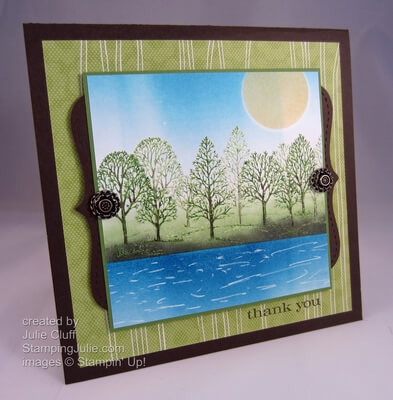 I made this lake thank you card for my friend that invited us to their lake house this past weekend.  Thank you, Lisa!  We spent Saturday on the boat and really had a great time watching the kids ski, play in the water, buzz around on the jet ski and jump from the diving rock.  Unfortunately, I didn't have a camera with me so the card is all you get to see!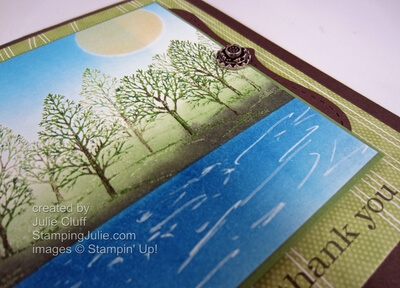 I made this brayered card similar to the Father's Day card and just added the lake and mounted it a little differently.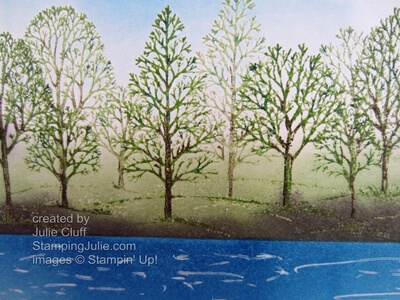 I think creating these little works of art is so much fun and so immensely satisfying.  Don't you?  It's the best kind of instant gratification.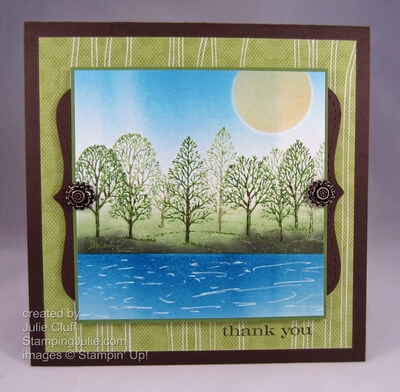 Enjoy!  Julie