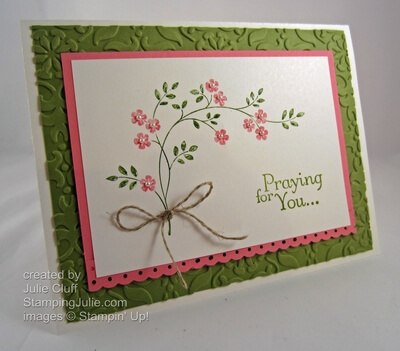 Praying For You
I can't hardly watch the news this week because of the reports of the movie massacre in Colorado.  It just makes me so sad!  I just keep thinking of all the families (including the family of the suspect) that are hurting deeply because of this senseless violence.
I thought about them as I made this card last night.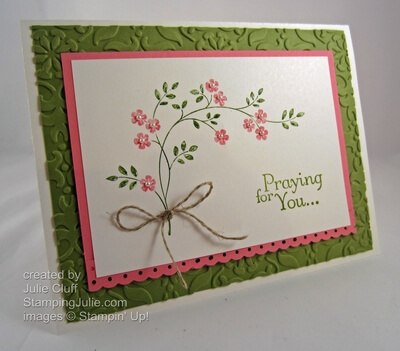 Five years ago I started blogging on a blog I called creative distraction.  I called it creative distraction because it was a distraction from my pain of losing my two youngest children in a car accident in the spring of that year.  So seeing the suffering is very real to me.  My thoughts and prayers are truly with these families.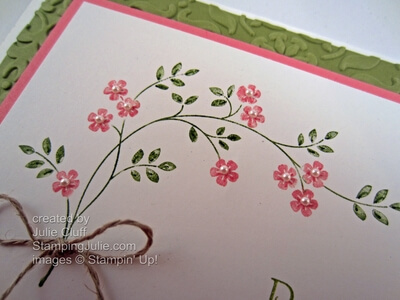 So no long explanation today.  No card recipe.  Just prayers for the many who are suffering.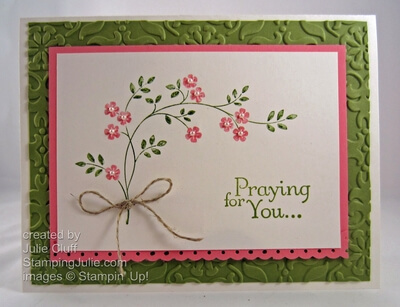 Please forgive me for being so personal.
God Bless, Julie