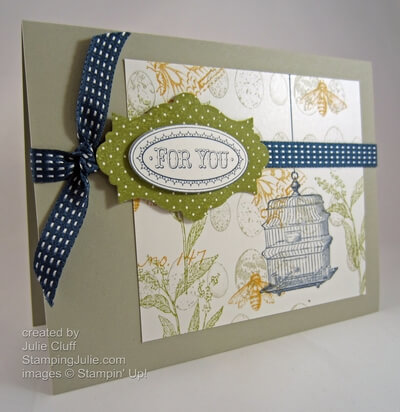 If you took advantage of the Stampin' Up! stamp set sale last Monday, you may have a lot of clear-mount sets to 'assemble'.  I love the uniform size and easy storage of clear-mount stamps in their dvd-style cases.  Clear-mount stamps offer greater stamping visability without giving up rubber stamp quality!  And Stampin' Up!'s acrylic blocks are wonderful to use.  They have 'handles' on the sides similar to the wood blocks for comfort stamping.  And you can add more than one stamp to a block to customize your stamping as I did on this collage card.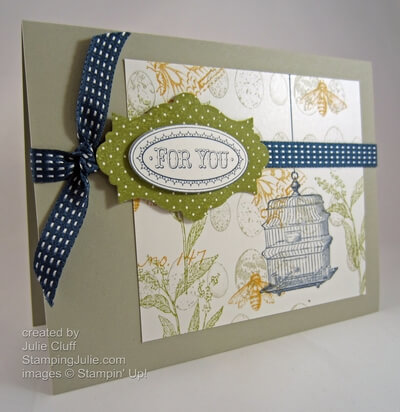 When you recieve the clear-mount stamp sets,  you'll receive a rubber sheet with the precut stamps and an optional label sheet.  You can attach the rubber stamps directly to your acrylic block and start stamping.  Or you can place the specially-formulated label stickers which allows you to see the image orientation as you stamp.
Click here to enjoy this video that I created last month to help you 'assemble' your clear-mount stamps. or http://youtu.be/0VV_0HyIEoQ
TODAY IS THE LAST DAY to get 50% off on Digital Kits and FREE downloads.   Don't miss out!  Download all 3 FREE downloads that can be used in My Digital Studio or other programs.
Enjoy! Julie