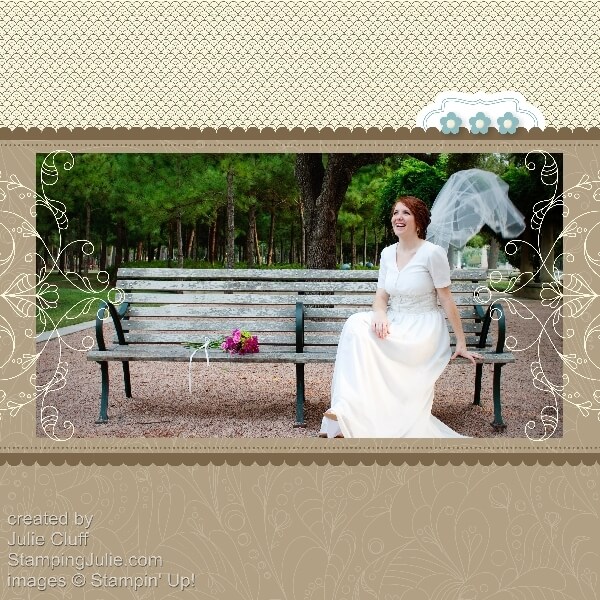 Last week I shared some of the pages from my daughter's wedding album that was created with the My Digital Studio and the Always Elegant Digital Kit.   Here's a few more pages featuring her bridal pictures.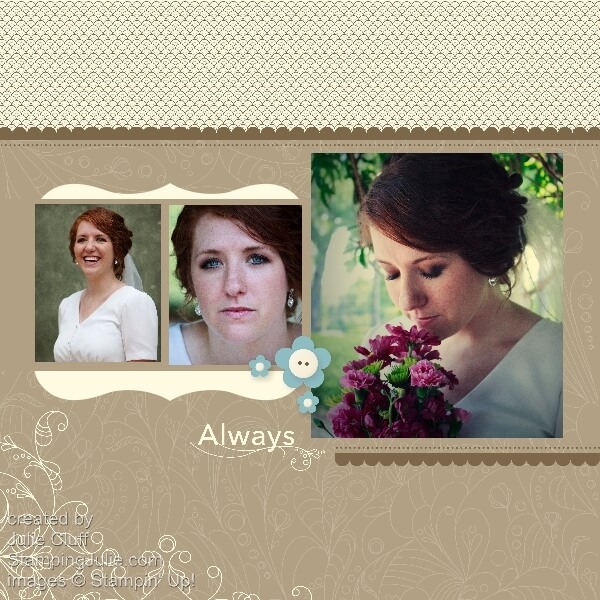 Kristin studied fashion design in college so she designed and made her own wedding gown.  (She graduated eight months later.)  She wanted a vintage look and she even used covered buttons off the gown my sister made from me when I got married.  My sister was a fashion design major also.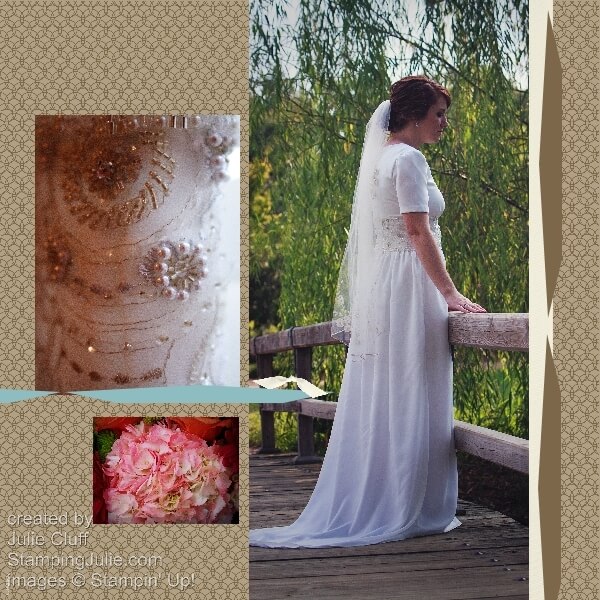 Kristin found this beautiful, beaded fabric that she used at the waist and she created a beaded border which you can barely see at the top of the photo.  Because of school schedules Kristin and Joel were engaged and married in two months so it was a rush to get everything done.  Kristin was sewing the buttons on the front of the dress on her way to her bridal photo session while her sister drove.  Crazy!
Enjoy!  Julie