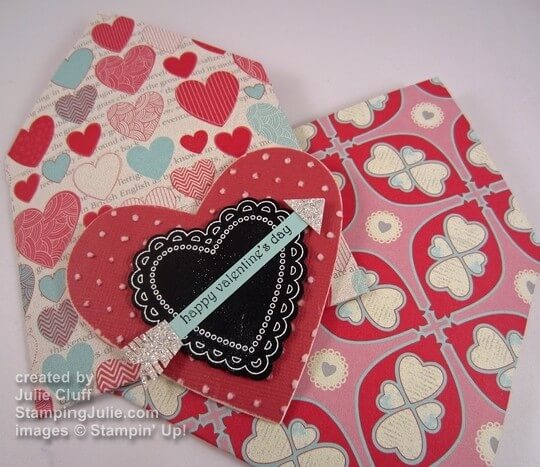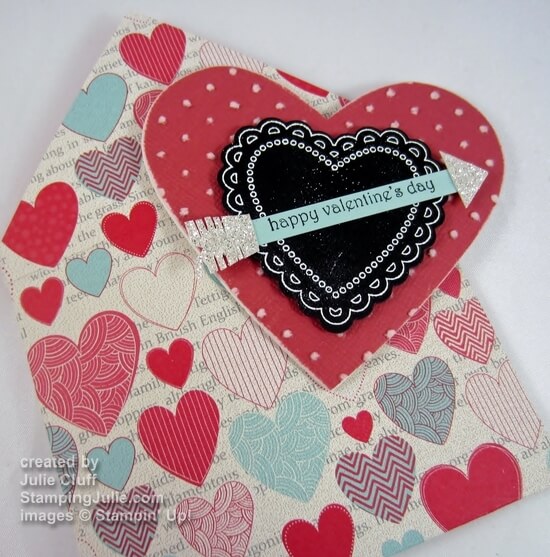 Today I'll show you how to make envelopes.  Yesterday I gave you all the details about this heart-shaped valentine.  Today it's all about making the envelope that's perfect for your special card.  NOTE: This envelope is not a standard size.  Please see measurements below.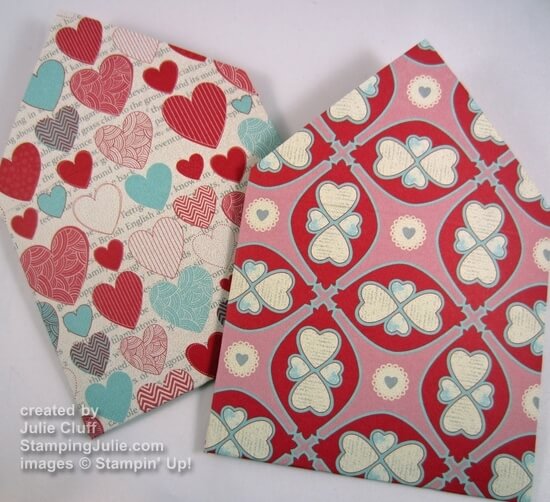 The trick is not only to make the envelope but to make the envelope so that your pattern on your paper is heading the right direction!  For example, if I just cut a square from the papers pictured above and placed my diagonal score lines to create my envelopes, the hearts would be on the diagonal instead of facing up.  Oh, dear.  That won't do.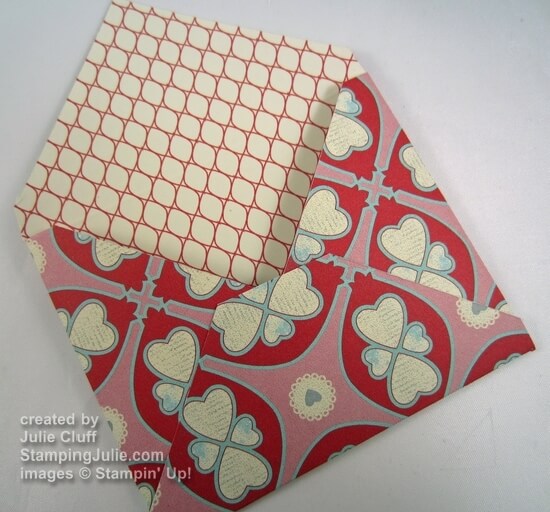 Of course on the flap the pattern will be necessarily upside down, but that's ok.  😉  The front is what matters.  Check out the video tutorial on how to create this custom envelope.
Supplies needed: (All supplies are Stampin' Up! Click on the product link to visit my store for pictures, details & ordering.)  
More Amore Designer Series Paper
#129309
Simply Scored Scoring Tool
#122334
Simply Scored Diagonal Plate
#125586  
BUNDLE BONUS:  When you order the Scoring Tool, Diagonal Plate and any pack of Designer Series Paper together, you'll receive a FREE Sale-a-bration bonus item.
Envelope measurements:  Cut square 5-1/2″ x 5-1/2″. Score diagonal on opposite corners at 2-1/4″.  Score remaining corners at 3-3/4″.  Your envelope will measure about 3-1/8″ x 3-3/4″.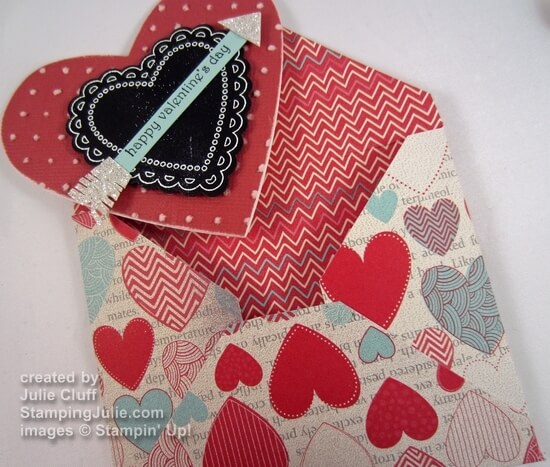 Now you can get busy making your own valentines now that you know how to make envelopes!