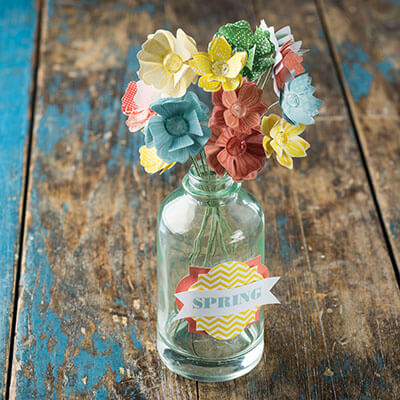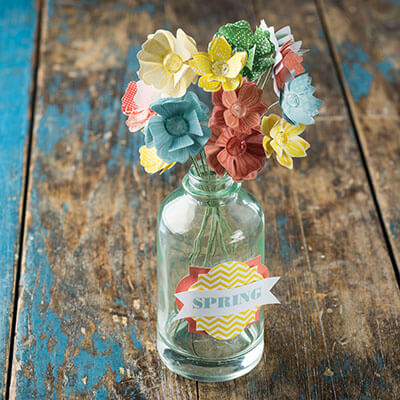 What a fun bouquet!  Not only is it a springy addition to your home décor, it is also a wonderful project to enjoy creating.  And if you watch the video below you will learn that there are 13 flowers in this project and one is this purple flower.  The purple flower is an extra that you can give to a friend as a pick-me-up/I-like-you surprise.
I've been reading Shawn Achers, The Happiness Advantage: The Seven Principles of Positive Psychology That Fuel Success and Performance at Work
 and I've learned the significant impact of even small gestures.  I came across Shawn Achers TED talk on facebook and I just loved it, so I had to read the book!  It's a wonderful book with fascinating examples of the principles of positive psychology. If you're looking for a good book to read, I highly recommend it.
GREAT NEWS!  ENJOY 25% OFF DIGITAL DOWNLOADS AND PRINT PRODUCTS!
PURCHASE THE STAMPIN' UP! STARTER KIT AND GET AN EXTRA $30 IN YOUR KIT!
Click here for the retiring Stampin' Up! stamps list.
Click here for the retiring accessories list (with updates on sold out product).
Order your favorites now!
Enjoy! Julie