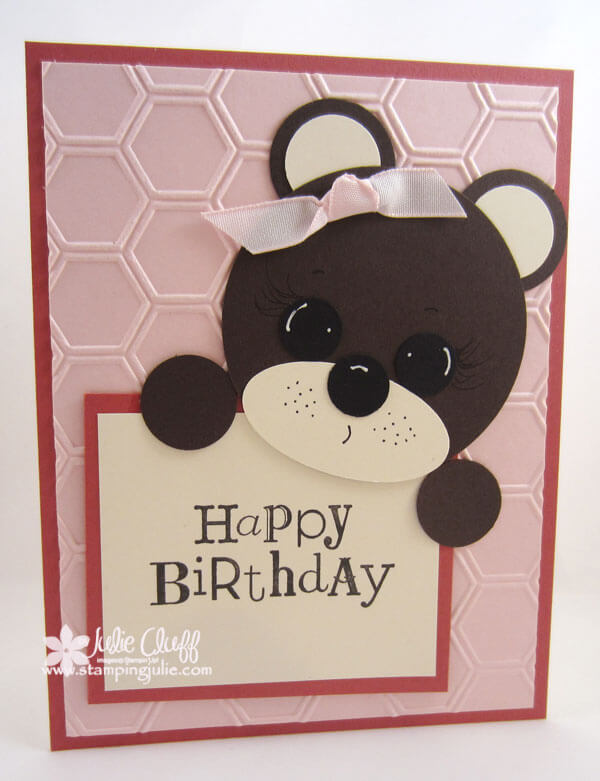 Punch Art Birthday Bear Card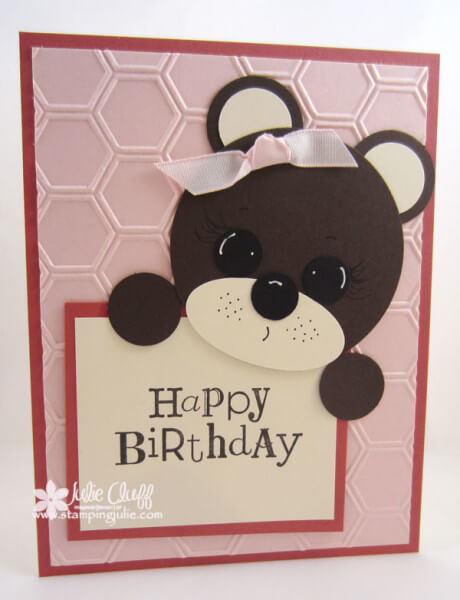 My granddaughter turned 4 last month!  It's hard to believe that she is already 4 years old.  And she is the funniest little girl!  She wanted earrings so we sent her this birthday card with the money to get her ears pierced.  Here she is showing off her new earrings.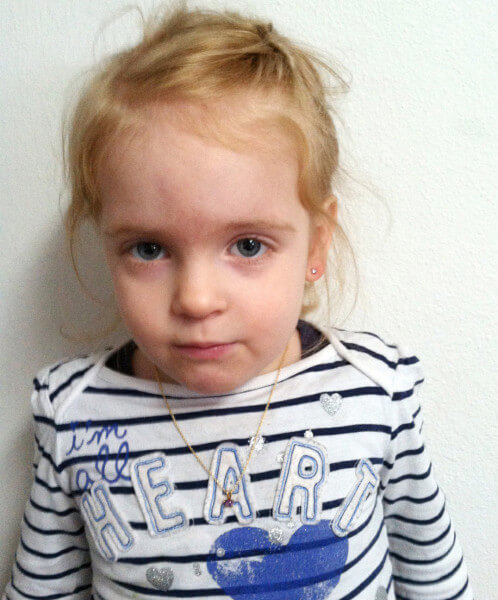 Here's one of the latest Savannah stories from my daughter.  Stephanie says,  "Savannah comes up with the craziest stories.  This morning I asked her how she hurt her toe and she said, 'I was playing and jumped into the laundry basket and a chicka-munk came up and cut my toe!' Me: 'it cut your toe?' Sav: 'Yeah! With Scissors! And it will call its other friends to come, so watch out for chicka-munks!!!'"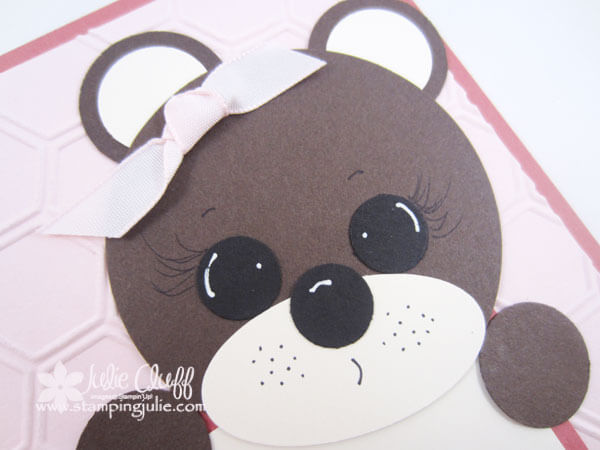 I love the way this little bear peers over the happy birthday message.  His little face is punched out in Early Espresso and Very Vanilla with lots of punches and finished with the Black Stampin' Write marker and the White Gel pen.  The happy birthday message is a from the Stampin' Rewards Wacky Wishes.  (This set is available free when you host a Stampin' class, workshop or your personal order reaches $150.)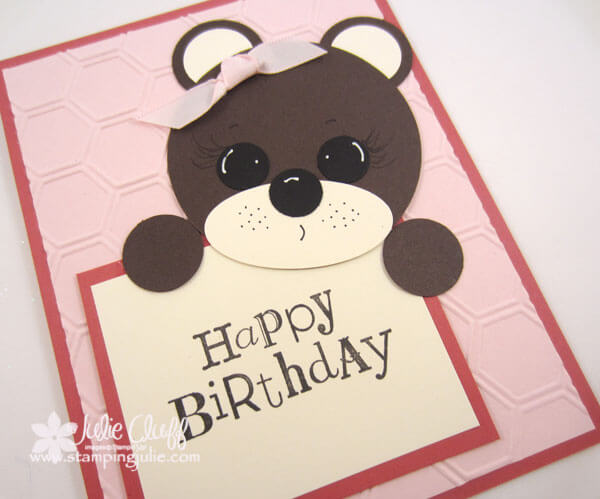 The Pretty in Pink background is embossed with the Honeycomb folder from the Spring catalog and the base of the card is Primrose Petals.  I knew this bear was going to get a lot of love from a four year old so I put it all together with the Liquid Multipurpose glue so it would be sure and hold together tight and withstand 4 year old abuse for as long as possible.
CHECK OUT THE BEAUTIFUL SPRING CATALOG!   which includes the Honeycomb embossing folder.
Click Here to Order your Stampin' Supplies
Click Here for Fun, Easy Digital Scrapbooking 
Enjoy!  Julie