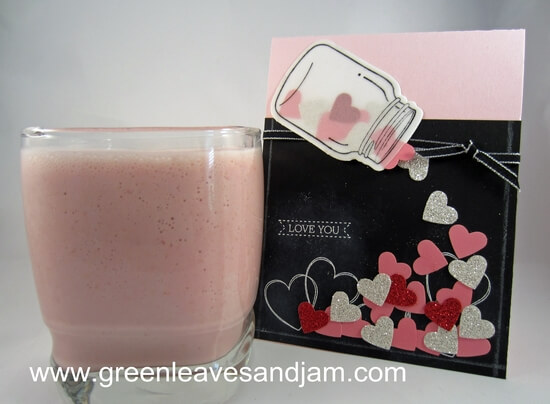 Serve some pink milk to your sweeties on Valentine's Day!  Just blend a couple of strawberries in milk.  (I used almond milk here.)  To make it sweet and keep it healthy add a dribble of agave or honey.  This is a great way to color your food pink without adding food colorings.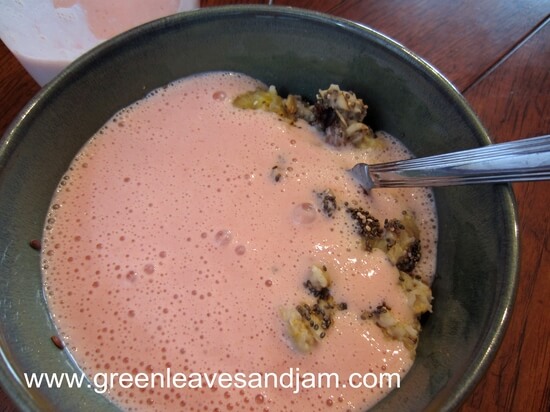 Pour it over your cereal or enjoy it straight from the glass.  Or add blended strawberries to your favorite waffle or pancake recipe for another healthy pink breakfast!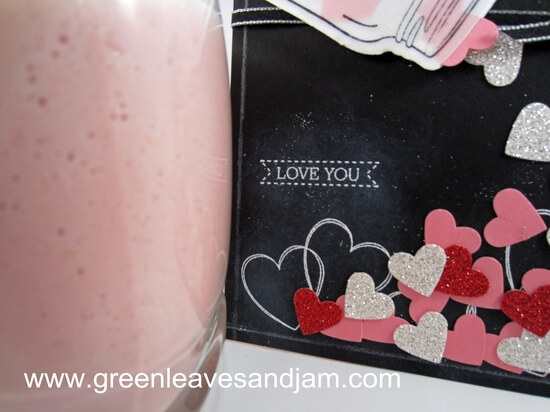 And have a healthy, happy, wonderful Valentine's Day!
Click here for details and video to make this Jar of Hearts I Love You card.
Enjoy!  Julie