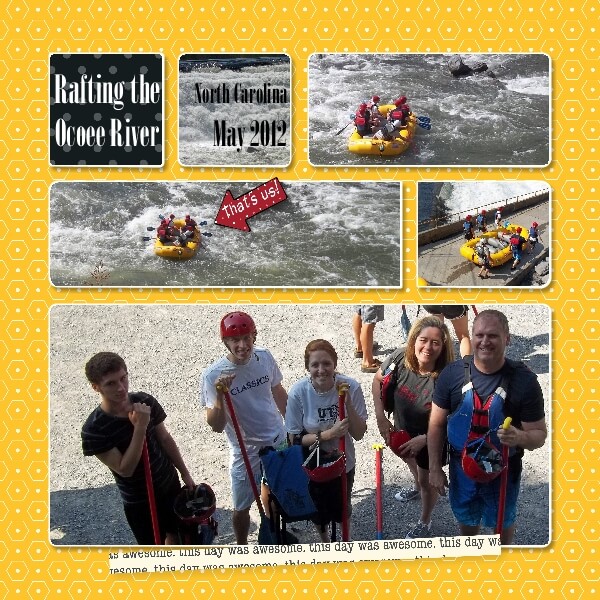 In May we visited my husband's family in North Carolina and took James, Kristin and Joel (Kristin's husband)  white water rafting on the Ocoee River.  This was the first time Joel had been to NC and rafted with us.  It's such a blast and even though it's a little rougher than some of the other rivers, you go down with a guide so it feels a little safer to me.
This page was created with the Check This Out album pages in My Digital Studio.  During the month of August Stampin' Up! is offering discounts on card and album printing, so this is the time to get your projects done.
I've been reading and enjoying the DIY projects on the Pretty Handy Girl blog for some time.  Today she featured a post about her friend Colleen.  You can read Colleen's story here and if you think you can help, click on the picture below.