Click here to enter drawing for Blog Candy!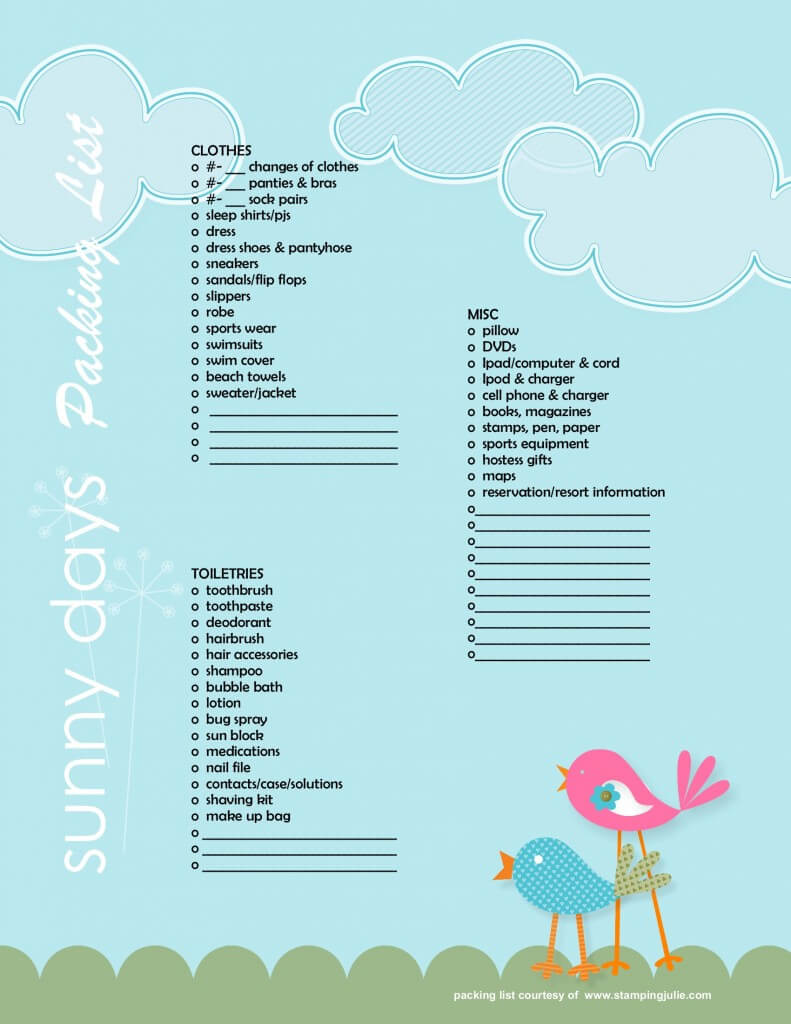 I created this vacation packing list to make packing for vacation a little more fun!! Perhaps I won't put it off until the day before I leave, but I probably will.  And that's OK, because now I'm a little more prepared.  Also, I'll through the checked off packing list in my bag.  If I have a packing list I can refer to when I'm packing up to come home and maybe I won't leave as many things behind.
Here's a printable version you can download and use! – sunny days packing list
Of course, this playful packing list was created in My Digital Studio.  For more information on MDS click here.
Enjoy,  Julie