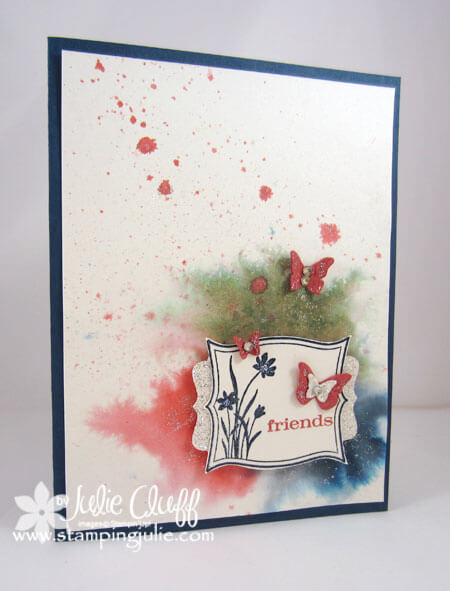 Sneak Peek & Just Believe Stamp Set Retiring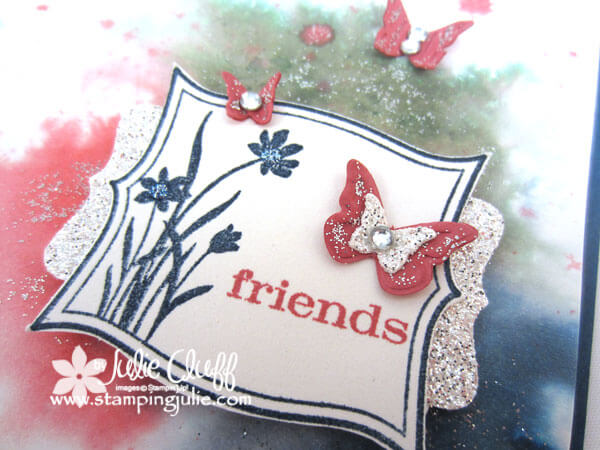 If you have been a visitor here for a while, you probably know how much I love the Just Believe stamp set.  I love the words and the images and the versatility of this set.  Above is a sneak peek of a card I will be sharing with all the details next week.
Below are some samples from this set.  Find out which card is the most popular and which is my personal favorite.  Click on the links for more details on the techniques and supplies used to make each sample.
Just Believe Blossoms – a Just Believe label on a Betsy's Blossoms background.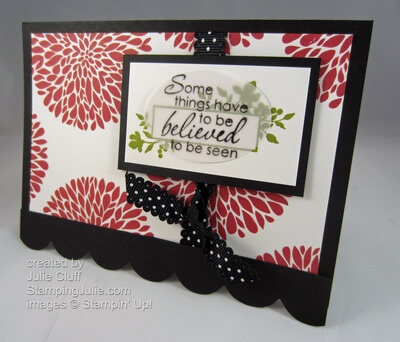 Just Believe Fun Glitter Flower – still the most popular post at stampingjulie.com for over a year!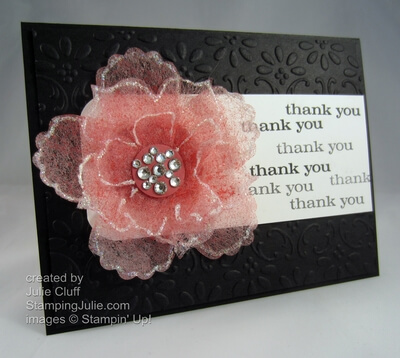 A Clean & Simple Thank You – I used a shadowing technique on this card.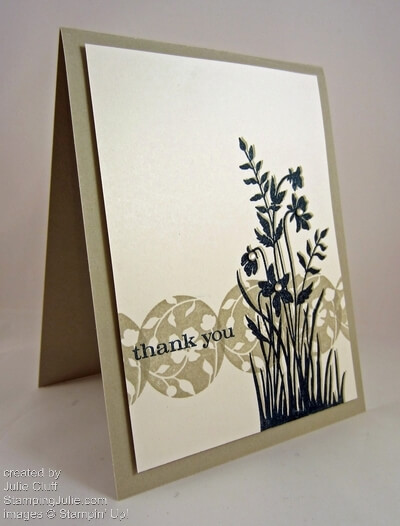 Just Believe Chalkboard Notepad – this link includes a video tutorial.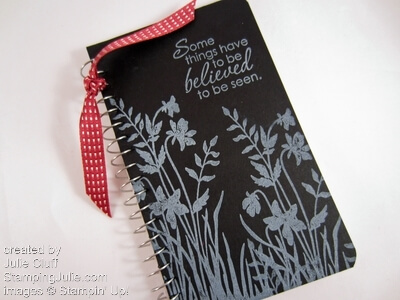 Just Believe Santa Card – this card was featured in an online class with a stepped up version included.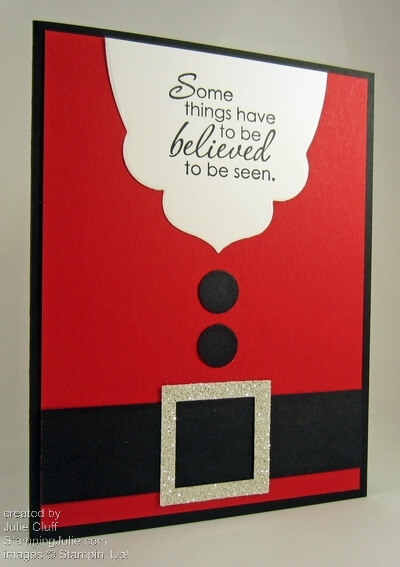 Just For You Brayered Silhouette Card – this is probably my favorite Just Believe card.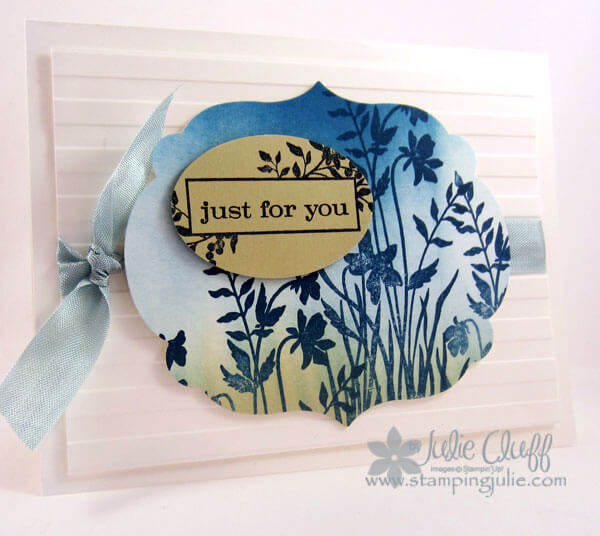 Just For You CAS Card – my most recent just believe card with a vibrant, happy feel.  This card is included in my stamp camp kit which is still available.  (More details about the stamp camp kit below!)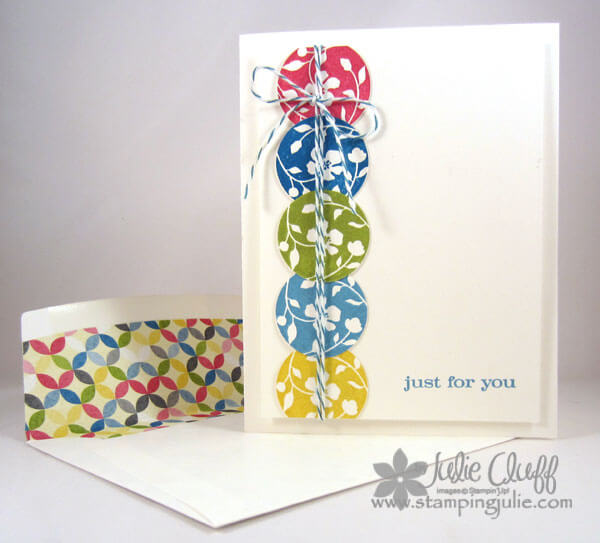 DO YOU NEED SOME BIRTHDAY CARDS, SOME RELAXING CRAFT TIME OR SOME NEW IDEAS?  Order your stamp camp kit today and you'll receive all the precut pieces, accessories and envelopes to create three birthday cards for just $15 – you add the stamping and assemble!  This price includes shipping and tax and is only available to those in the continental US.  You can order your stamp camp today by emailing me with your address and requesting your bundle.  Then watch for a paypal invoice in your inbox.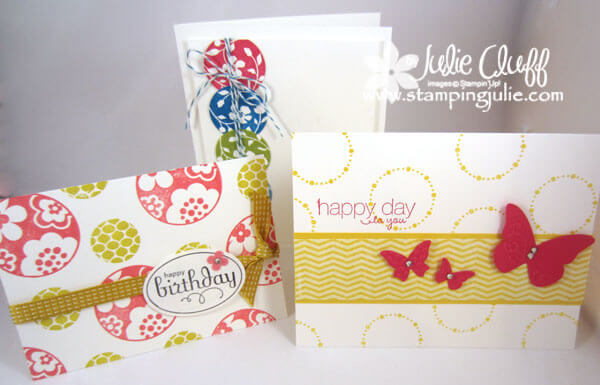 Order Just Believe wood-mount or clear-mount and view other retiring stamp sets and accessories.  Some items up to 60% off.
Enjoy!  Julie