It turns out SAB stands for a lot of things.
Here are just a few:
SAB Scientific Advisory Board
SAB Science Advisory Board (EPA)
SAB Staff Accounting Bulletin
SAB Student Activities Board
SAB School of American Ballet
SAB Study Abroad
SAB Satellite Analysis Branch (NOAA)
SAB Same As Above
SAB Separated At Birth
SAB Side Air Bag
SAB South African Breweries PLC
SAB Same As Before
SAB Saba Island, Netherlands Antilles (Airport Code)
SAB Saskatchewan Archives Board (Canada)
But the only one that matters to crafters is Sale-a-bration!
GET EXCITED!!!  STAMPIN' UP!'S BEST SPECIAL OF THE YEAR, SALE-A-BRATION!  Ends March 22nd.  Get FREE Stampin' Up! products just for ordering what you already love!  FREE exclusive ribbon, buttons, paper, stamps.  You choose!
How will you Sale-a-brate?
Earn a FREE Sale-A-Bration product with every $50 in merchandise you order!
Click here for the complete list of SAB products!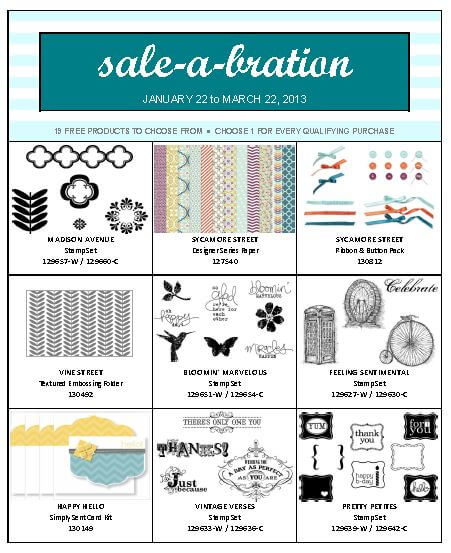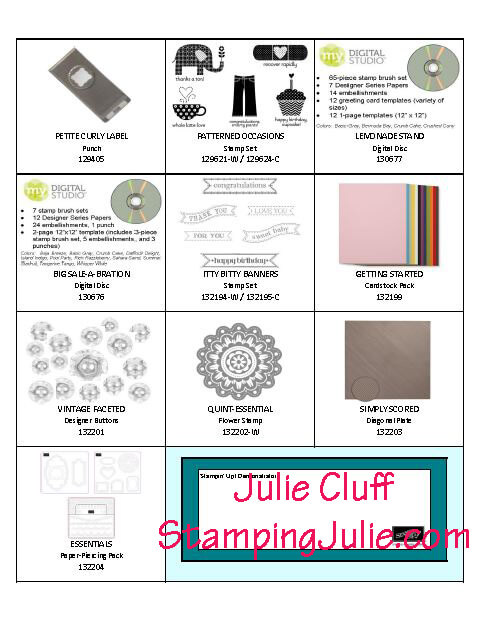 CLICK HERE to earn your FREE Sale-a-bration products today!
Enjoy!  Julie