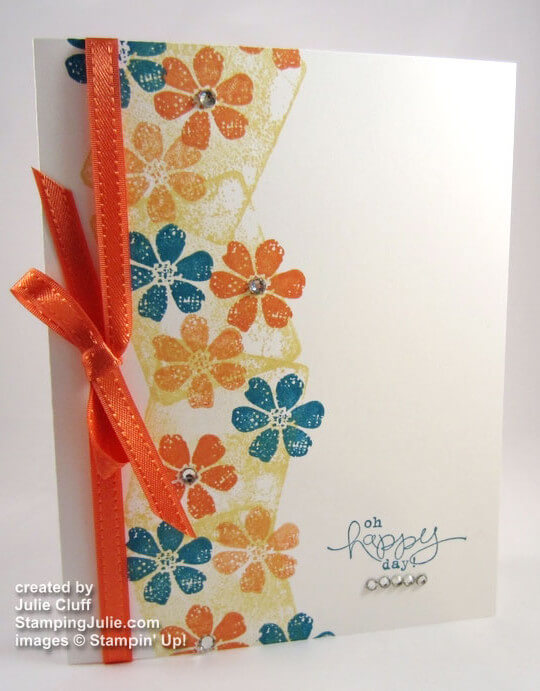 Bloomin' Marvelous Acrylic Block Stamping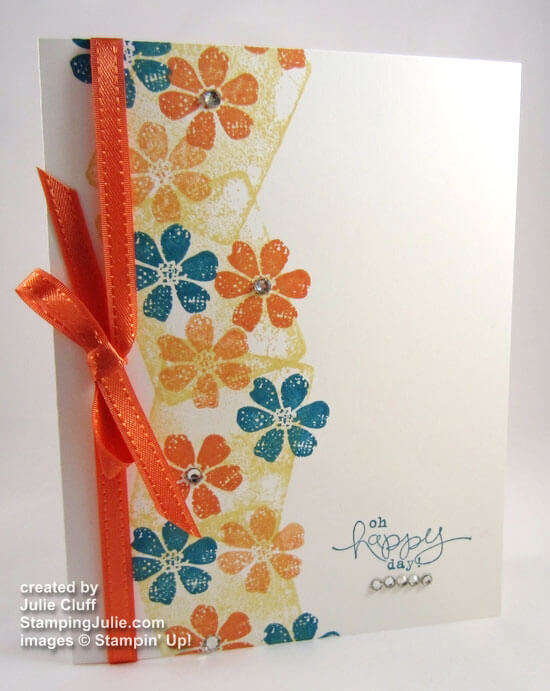 Here's a clean and simple one-layer Bloomin' Marvelous card made with the acrylic block stamping technique.  Then I just added a few rhinestones and the matching Tangerine Tango ribbon from the SAB Sycamore Street Ribbon and Button Pack for some extra punch.  (You can view the video tutorial here.)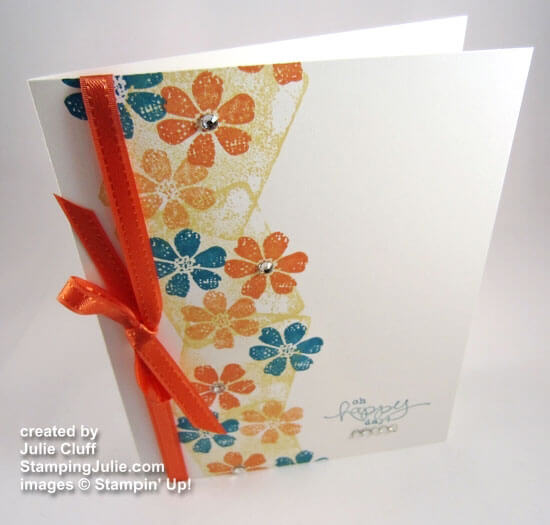 Here's the card recipe: (All supplies from Stampin' Up! Click on the links below for product details & ordering.) SAB:
Bloomin' Marvelous Stamp Set, Sycamore Street ribbon & button pack
Simply ink your acrylic block directly into your stamp pad, in this case Daffodil Delight, and stamp directly onto your paper.  I inked the block each time I stamped for consistent results.  Then I stamped the Tangerine Tango and the Island Indigo flowers on top of the block stamping.  I stamped the Tangerine Tango flower twice before reinking to get the two-tone effect you see here.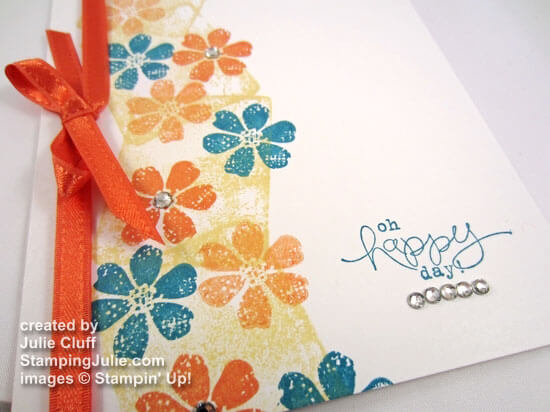 The ribbon from the Sale-a-bration Sycamore Street Ribbon and Button Pack is so bright and cheery looking and so easy to work with.  It's lightweight and ties into a know or bow very nicely.  And you'll get the Tangerine Tango, Island Indigo and Pool Party ribbons in the pack.
SALE-A-BRATION IS THE PERFECT TIME TO STOCK UP ON YOUR CRAFT SUPPLIES!   Earn free SAB product with every $50 in product you order.  Click here for the complete list of SAB products!   Click here to shop.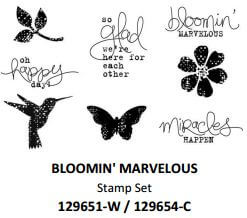 Get your Sale-a-bration Bloomin' Marvelous stamp set today.
Enjoy!  Julie