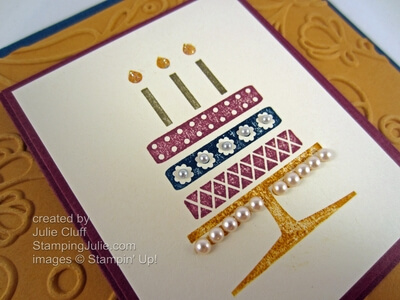 Stampin' Up! Stamp Coloring How-to Video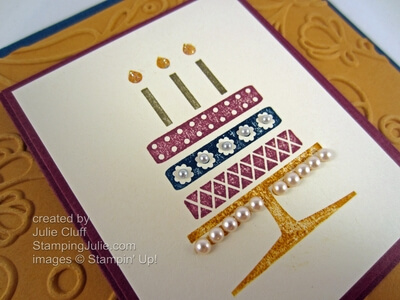 Yesterday I showed you this birthday card I made with the Embellished Events stamp set.  You can see that post here.  I love all the color and in the video below I'll show you how I color the stamp to get this effect.  Plus I'll show you how I use the paper-piercing tool to place the adhesive-backed pearls.  Also, I'll show you how I add glitter to the flames.
Click here to watch the video! or watch it here: http://youtu.be/4175ncvEch0
You will love the Dazzling Diamonds Glitter.  It's easy to apply anywhere and adds great sparkle to any project.  As you notice in the video, I like to store the glitter in a old Tupperware container, which makes application even that much easier!  Follow me on facebook for more ideas.
DO YOU NEED SOME CREATIVE IDEAS TO MAKE YOUR HOLIDAY SEASON EXTRA SPECIAL?  Sign up now for the October Virtual Stamp camp for new, fun Halloween, Thanksgiving and Christmas ideas.  You'll receive exclusive 30 minutes of video tutorials with complete instructions for three cards PLUS additional ideas to expand on those projects.  These videos will be longer and more detailed than the videos I feature on the blog.  You'll also receive specific written instructions for each project.  Stamping demonstrators are welcome too!  Offer ending soon.  Click here now for more details and to register.
Enjoy!  Julie