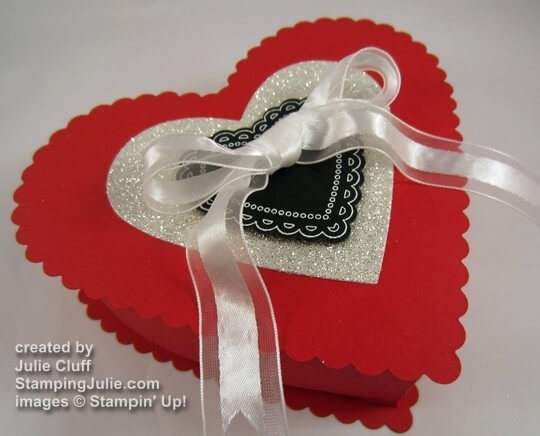 Online Heart Box Class Available!

Click here for additional information and all available classes.
In this exclusive Stamping Julie online class you will learn how to make this heart box with a step-by-step video tutorial and a complete product list. Once you understand the process, you will be able to repeat the same steps to make a box from any shape you would like with just some cardstock and adhesive!
Perfect for Valentines, Anniversaries, Birthdays or just about any occasion!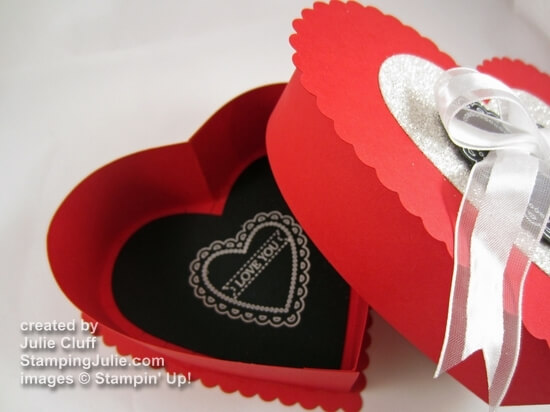 After you register for the class you will be sent to the link for the class page.
Class fee: $6.50