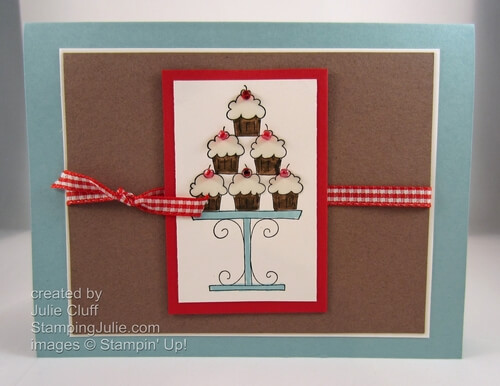 Crazy for Cupcakes Retiring
These Crazy for Cupcakes cards that I made were part of a card kit offered through my upline a few years ago – another perk of being a demonstrator.  This set is just so fun with it's celebration balloons and the cute cupcake stand.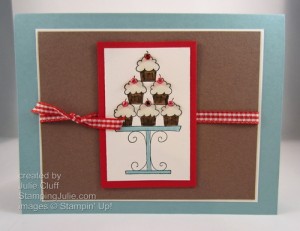 Here's a picture of the details featuring 'cherry' beads and crystal effects that gives the frosting a slick, shiny look and acts as an adhesive for the beads.
4.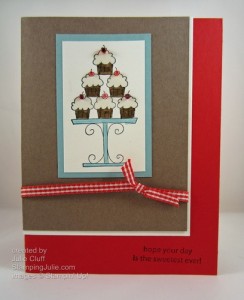 Crazy for Cupcakes Stamp Set #111618
Order this set today before it retires!
Enjoy!  Julie