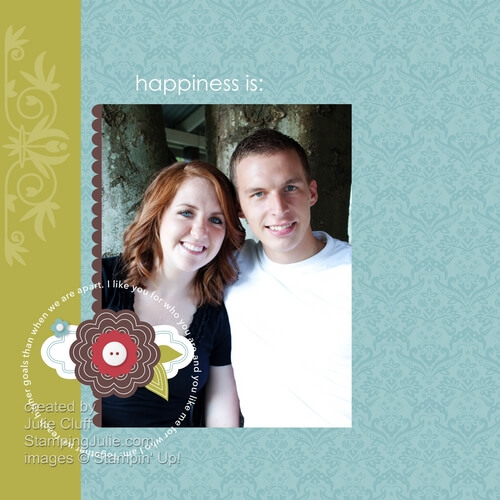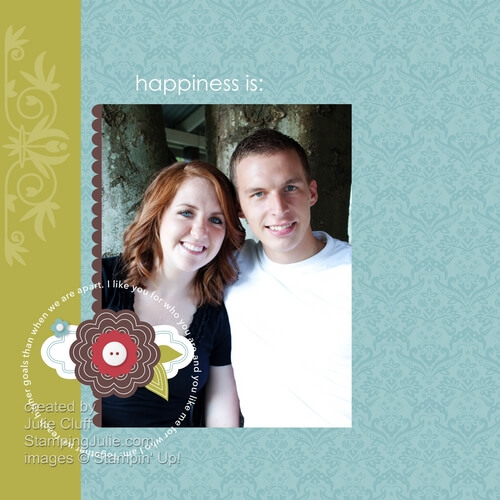 A couple of years ago when my daughter got married, I created a photo guest book for the wedding, so their guest could sign in and add their well wishes.
It was super easy to do using My Digital Studio and a designer template.  In fact, it was my first time using the program and I completed the book in one morning.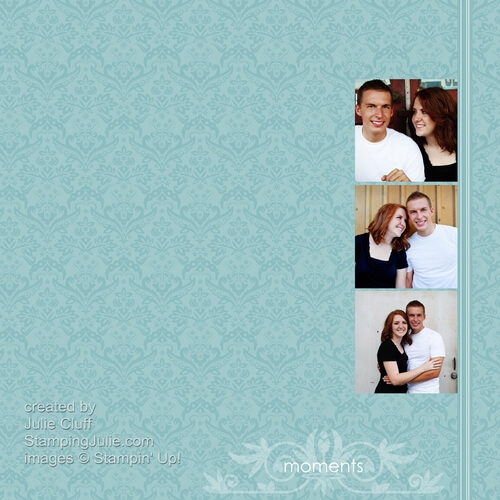 Using the Summer Home designer template, I simply eliminated some of the embellishments and photo boxes to allow for plenty of room for signatures and messages from their guests.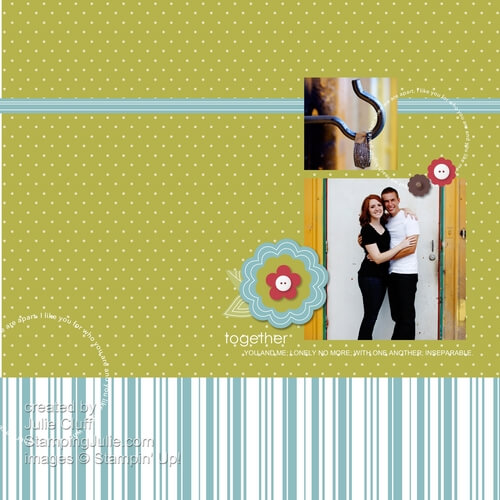 I also changed out the colors in some cases.  For example, the page above and below had  a red background which would have been hard to write on, so I changed it to a Kiwi Kiss background, which was lighter.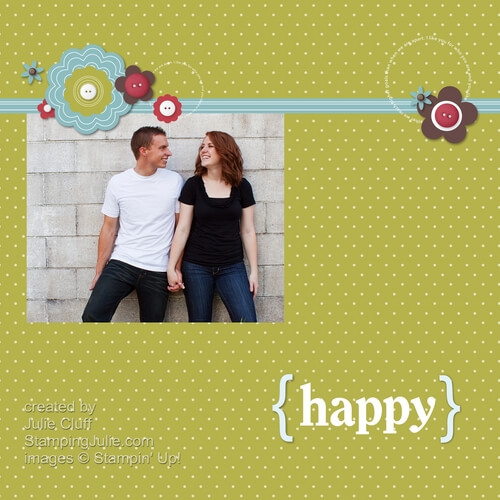 The brackets on this page were in Kiwi Kiss, so when I changed the background paper to Kiwi Kiss, I changed the brackets to Bashful Blue.  This is super easy to do with the My Digital Studio 2 update.  You just highlight the brackets, click on then'recolor' icon and then choose the color you want.  After I eliminated the extra photoboxes and embellishments and rearranged a few things, I simply dropped the pictures into place and viola! instant wedding photo guest book!
The morning I created their wedding guest book, my laptop wasn't working, so I used my son's laptop.  As a result I lost the original file after I sent it to Stampin' Up! to be printed, so I recreated it here so you could see how I did it.  I plan to create a video tutorial this week on how to create a photo guest book.
Enjoy, Julie