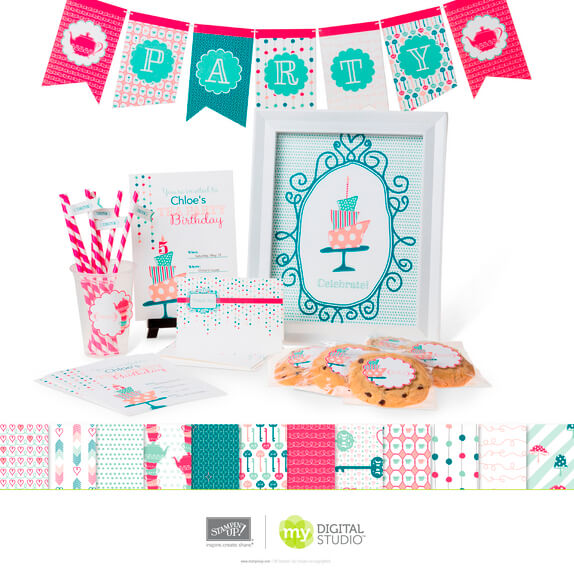 Yep!  I'm featuring the latest downloads today – Thursday.  Have you been anticipating the announcement??  Now it's super easy to host a festive party with the new Wonderland Party Digital Download!!!  (Click the picture above for all the details.)  Don't you just love the bright colors and the funky cake?  Decorate in minutes with the easy customization of MDS.  The possibilities are out of this world!  Love, love, love it!  Yay!
CLICK HERE TO VIEW ALL THE LATEST DOWNLOADS AND ORDER YOUR FAVORITES TODAY!
And click here for Digital Downloads by category.
STILL NEED THE MY DIGITAL STUDIO SOFTWARE?  CLICK HERE.
Are you ready to start planning a party now!?
Enjoy!  Julie