Last year we moved to Louisville, Kentucky and everyone told me I was going to need to buy a big hat for derby!  Well, I didn't buy a big hat, but I've seen a few and I created this card for the hostess of the derby party I'm going to tomorrow night.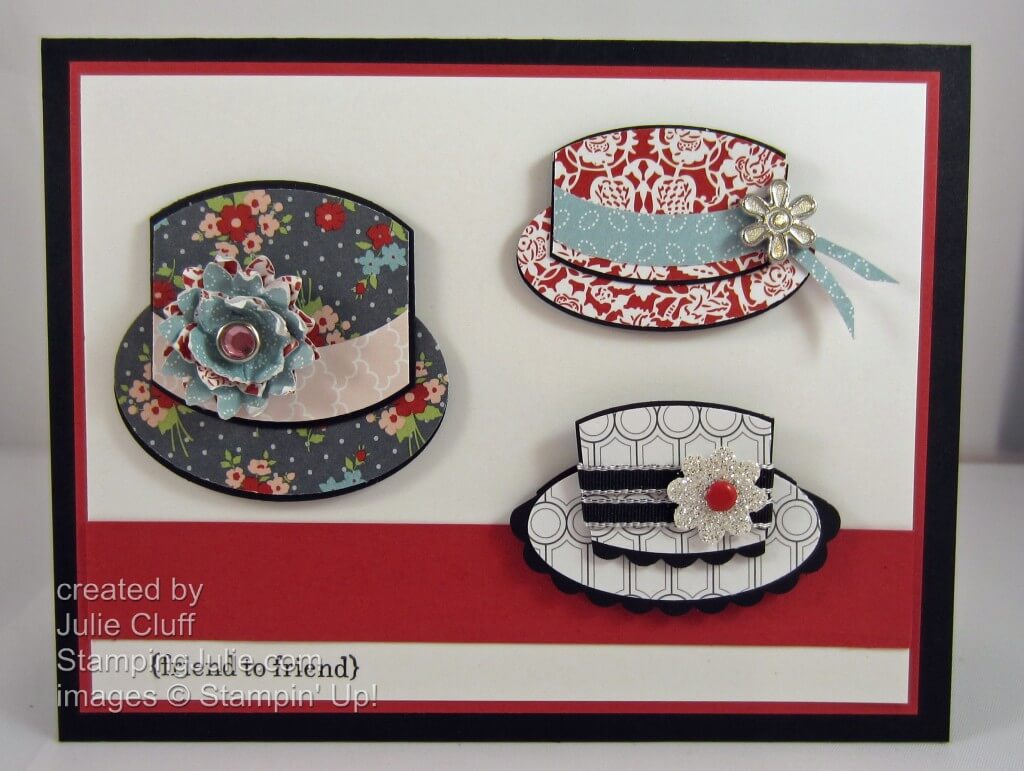 These great hats are created with oval punches and Twitterpated Designer Series Paper.  I'll post more details on making this project later this week. 
And I did visit Churchill Downs Wednesday morning for Dawn at the Derby to watch the horses take their morning warm up.
So while your watching the Kentucky Derby tomorrow you can tell everyone you know someone who's been there!
Enjoy! 
Julie