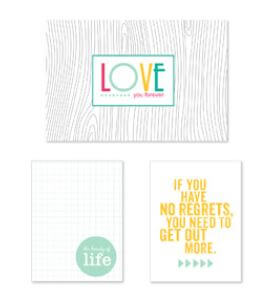 Digital Tuesday – Scrapbooking with Pocket Cards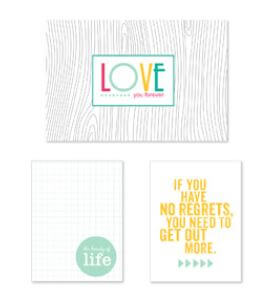 Do you love the idea of traditional scrapbooking, but you just can't seem to find the time?  Stampin' Up!'s divided page protectors may provide your solution.  When you combine divided page protectors with customizable digital pocket cards, well, it's a match made in heaven.  And it gets even better when you can download the FREE digital No Regrets Pocket Cards.
Pocket cards are designed to slide in the pockets of divided page protectors and provide decoration and a place for titles and journaling.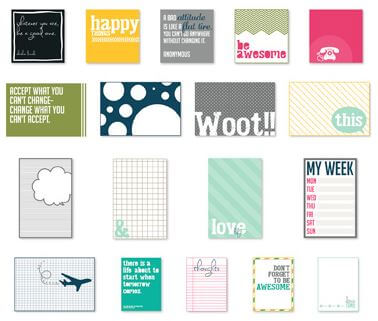 The Happy Things Pocket Cards digital download is a great choice too.   In this download you receive all the designer templates shown above plus a 30-piece SVG stamp brush set, 5 embellishments, and 3 digital punches.  These cards can be printed and cut to journal on or you can add your journaling as text before you print – the choice is yours.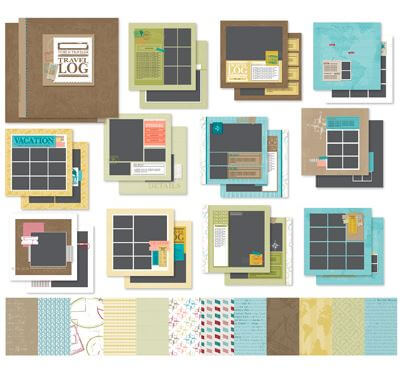 The On Holiday Photobook Template is new this week.  You can view more information and pictures of this new template by clicking on the picture above.  You can watch video tutorials on using a photobook template here and here.  (These were recorded before the latest update, but the basic functions are still the same.)
Here's a video from Holly at Stampin' Up! that will introduce you to the latest version of MDS!
CLICK HERE TO VIEW ALL THE LATEST DOWNLOADS AND ORDER YOUR FAVORITES TODAY! This week's downloads include a couple for Mother's Day.
STILL NEED THE MY DIGITAL STUDIO SOFTWARE?  CLICK HERE.  It's only $19.95 and includes $500 in digital content too!  I think you'll love it.
Enjoy!  Julie