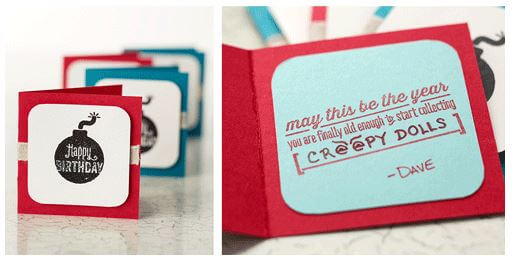 Bombs Away Birthday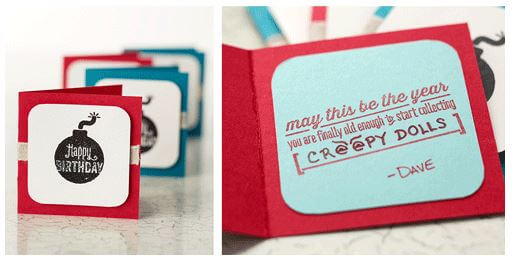 Stampin' Up! Catalog Designer Dave shared this card that he made with the brand new Bombs Away Birthday photopolymer stamp set. His mom collects dolls.  She keeps many in the guest room where he stays when he visits and apparently this creeps him out. 🙂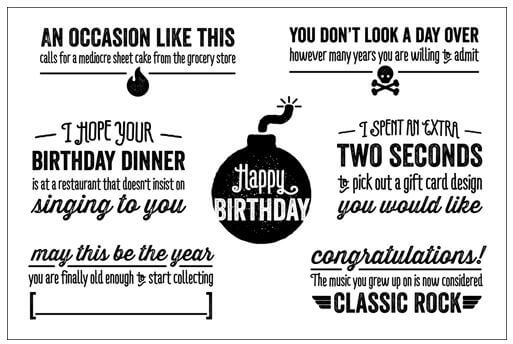 This stamp set is sassy!  I'm sure you can think of family and friends that will appreciate this humorous birthday wishes!  And I'm loving the new photopolymer stamps. Totally clear, flexible and firm for great stamping every time.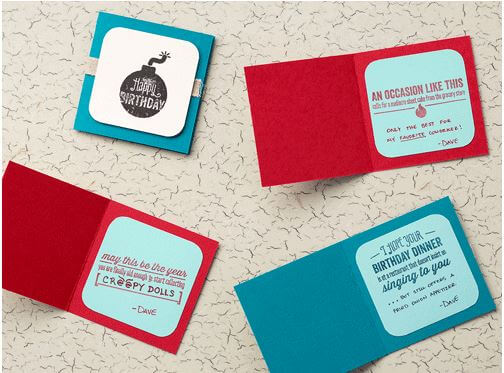 Do you remember this birthday card I created last month with the first photopolymer stamp set to come out?
Click here to check out the first two photopolymer stamp sets to be introduced.
Enjoy!  Julie