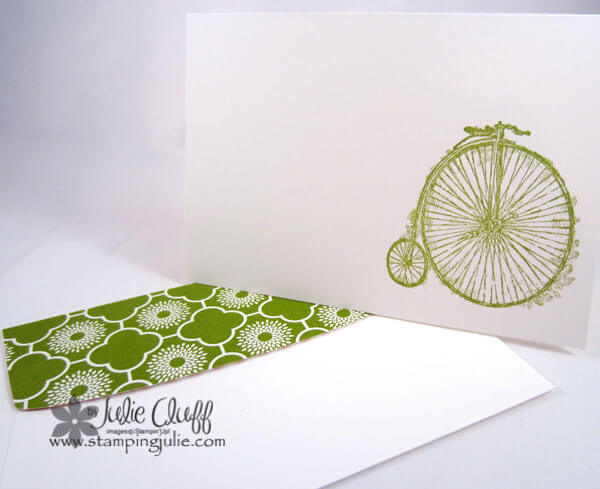 Feeling Sentimental Note Cards With Matching Envelopes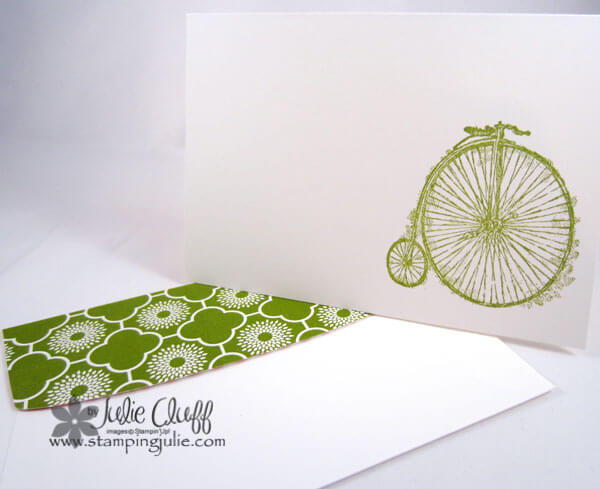 Only 8 more days for Sale-a-bration!
The Sale-a-bration Feeling Sentimental stamp set is perfect for the note cards and envelopes pack!  The rich Lucky Limeade color in the International Bazaar Designer Series Paper used on the envelope flap is just right for stamping the vintage bicycle on the front of the note card.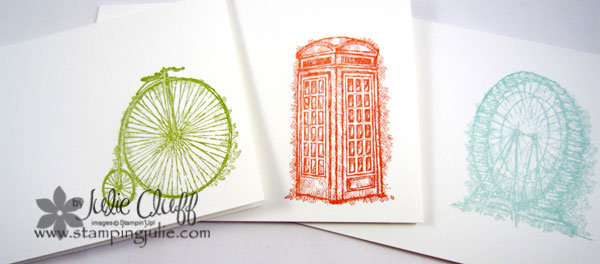 Here's the set of three that I made. I chose monochromatic papers to cover the flaps of the matching envelopes for a on-fuss look.  I love the simplistic sophistication of a monochromatic color scheme.  And no special supplies needed, just paper, ink and scissors!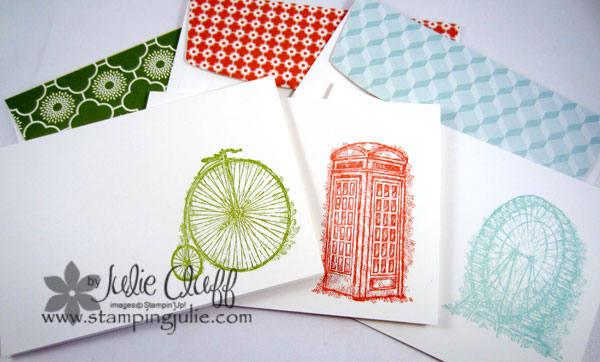 Bundle a set of 6 of these cards and envelopes together with a ribbon bow and you have a wonderful gift for a teacher or a friend's birthday.  I used Lucky Limeade, Tangerine Tango and Pool Party for this set with papers from the designer series paper packs SAB Sycamore Street,  International Bazaar, and Comfort Café.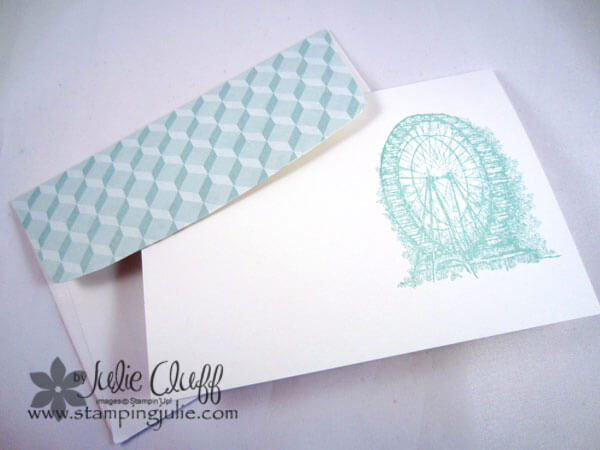 I kept these super simple, but you could definitely add ribbon, buttons or rhinestones.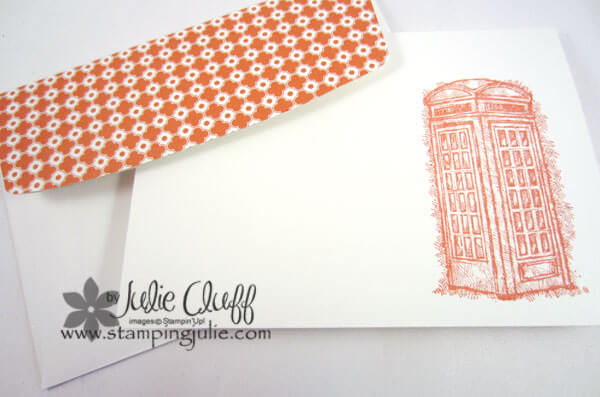 I love the elegant look of these clean and simple note cards.  The style of the Feeling Sentimental stamp set lends itself to this simple stamping.
Only 8 more days for Sale-a-bration!
SALE-A-BRATION IS THE PERFECT TIME TO STOCK UP ON YOUR CRAFT SUPPLIES!   Earn FREE SAB product with every $50 in products you order. SAB products used in this project: Patterned Occasions stamp set & Sycamore Street Designer Series Paper and Button & Ribbon pack
Click here for the complete list of SAB products!   Click here to shop. 
Get your Sale-a-bration Feeling Sentimental stamp set today and enjoy making a note card set to always have a greeting card on hand or to give a bundle as a gift!
Next week I'm hoping to have a lot of new video tutorials for you.  Is there something particular you would like me to show?  I'd love to hear!
Enjoy!  Julie