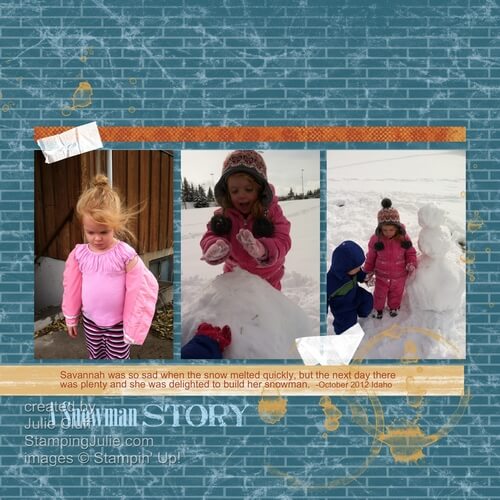 Stampin' Up! Digital Scrapbooking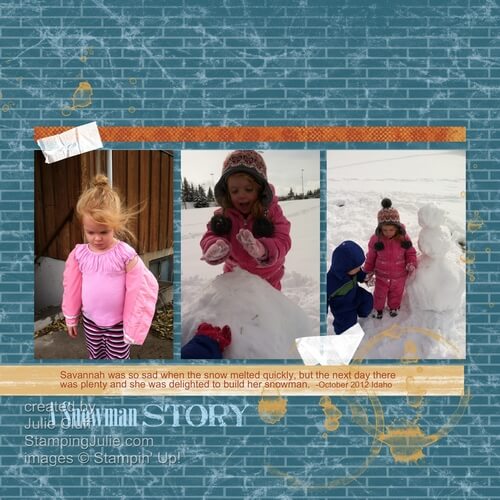 If you follow Stamping Julie on facebook, these pictures will be familiar to you.  I dropped these three pictures into a designer page from the Number One Digital Kit to create this quick page that tells the snowman story.  I dropped my pictures in added some journaling and added 'A Snowman' to the title – page done!  This kit will be 50% off starting Monday, Oct. 29th!  See more details below.
I love these pictures my daughter sent to me of their snow adventures.  Even though lives in Idaho across the country from me, modern technology makes it easier to stay in touch. I love skype, camera phones and facebook for keeping connected.
Number One Digital Kit – #129340
Click here to see the latest digital downloads from Stampin' Up! 
Download My Digital Studio now and prepare for the FREE downloads on Monday, PLUS 50% off all digital kits!
Enjoy!  Julie