Learn From My Mistakes! Episode 2
Here's another installment in:  "Learn From My Mistakes!"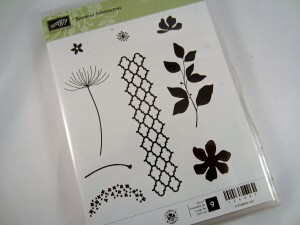 I love my clear stamps – easy to use and fabulous, uniform storage.  If you've been here for long you know how much I love this stamp set, Stampin' Up! Summer Silhouette.  You can see samples here.  Notice the number on the front bottom of the case – 9! 
So several days after I had started stamping with this set I was putting it away and I counted my stamps.   A good practice I have had since the beginning of my stamping days. Hmmmm – 8.  I counted again. 8  And again.  8
So I started comparing the cover picture with the stamps and I discovered I was missing………the stem!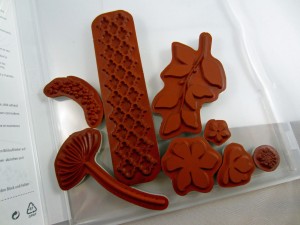 Apparently, when I popped the rubber out of their sheet and put the stickers on, I totally missed the stem and I guess I….gasp…threw it away!!!  Ugh!!!
I have found a remedy though.  When I've needed a stem I've turned the long stemmed flower upside down and stamped the end of the stem.
So the moral of the story: ALWAYS check and count your stamps when you assemble them the first time!
Hoping for your Stamping Success!
Enjoy!  Julie