Family Sunday: Savannah-isms
My adorable 3 year old granddaughter, Savannah, says and does the darnedest things.  There is nothing like grandkids and their honesty, creativity, and innocence.
And she takes after me!  See her stamping and creating?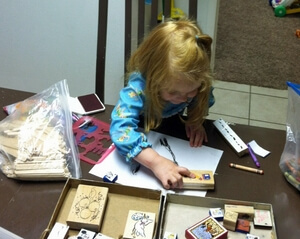 When she saw a picture of this angry bird project, Savannah immediately told her mom, "oh yeah!  Let's do that!"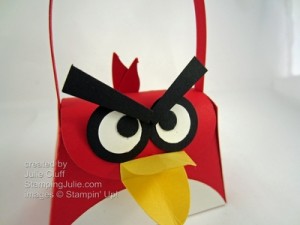 My daughter, Stephanie, is great about texting and posting pictures and stories of the kids and here are a few of my favorites.  This is Savannah's outfit for her "fashion show".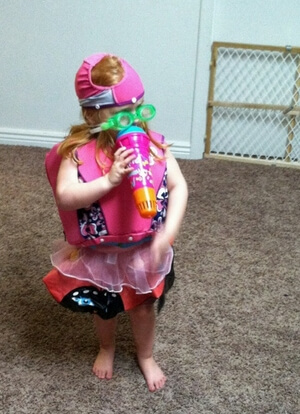 A couple of months ago, Savannah went to the doctor.  When the nurse came into the waiting room and called Savannah's name, she  jumped up tried to grab the nurse's hand and proudly announced, "Hello, Doctor! I'm Savannah F… A…."
This past week, she went to the doctor for her shots.  The nurse trying to distract her asked what Savannah's shirt said.  Savannah knew it said 'hug me', but she replied instead, "NO SHOTS!"
Haircut: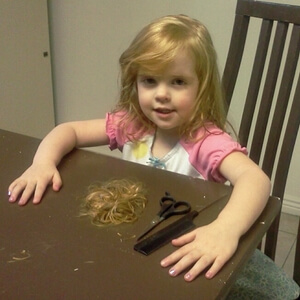 Savannah talking to her dad, "Dad, can I use your Ipad? Sure or yes?" That's one way of getting the answer you want.
Savannah brought the invitation to her cousin's birthday party into her dad and said, "Dad, I can't go to this.  I'm too old.  I turned 18 last night!"
Big sister: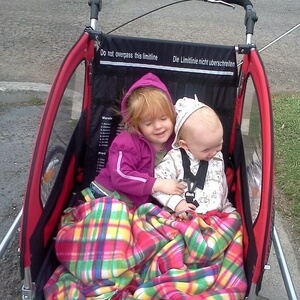 Savannah: "UH! I'm getting too old for this.  I'm 3 and a half and I keep falling off."  (She was referring to the toddler mattress she was laying on in her tent)
Enthralled with her baby cousin:
Savannah trying to touch her nose with her tongue!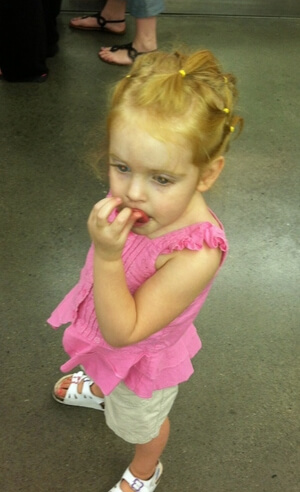 A message from Savannah and her brother, Braden, to my hubby who was recovering from a freak accident: "Get better soon, Grandpa!"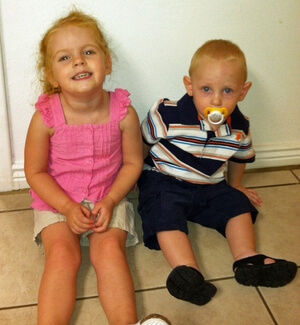 Savannah trying to share her movie with the cat – the white thing on the suit case under the bed!!!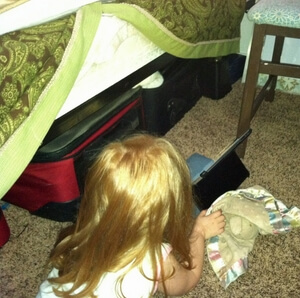 Stephanie asked Savannah to wash the table.  She continued cooking, turned back around to see this!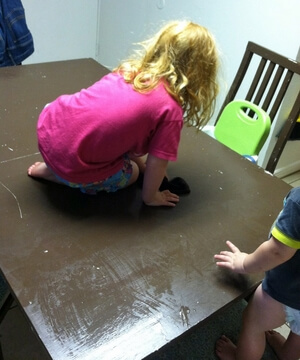 Savannah made her first fruit pizza and she couldn't shovel it in fast enough!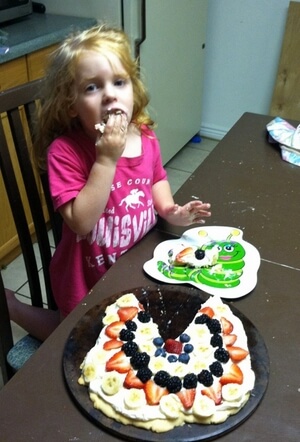 Savannah announced that she is all grown up now because she can make her own peanut butter and honey sandwich.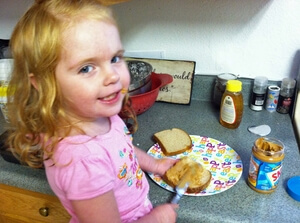 Stephanie texted this picture with the comment, "this is why I have children."  hahaha  Recently, Savannah said after dinner, "Mom, this is a great time for the dishes to take a bath!  I'm in charge of scrubbing, you are in charge of getting the bubbles off."  LOL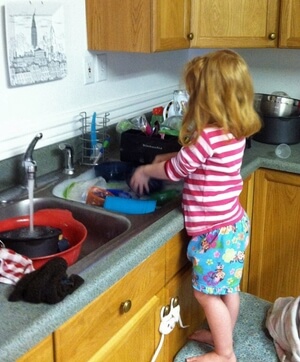 Pirate buddies.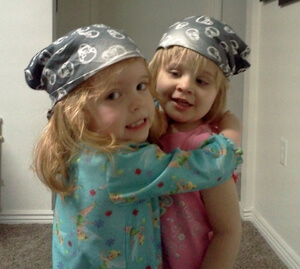 Thanks for indulging me and allowing me to share these precious snippets of my granddaughter's life.
Enjoy, Julie