Stampin' Up! Baroque Motif – Retiring
Only two more weeks until the end of the current catalog and we'll be saying goodbye to some terrific stamp sets.  For the next few days, I'll be posting some oldies but goodies.
Recently, I showed you this card I created with the Baroque Motifs Stamp Set.  You can see the details here.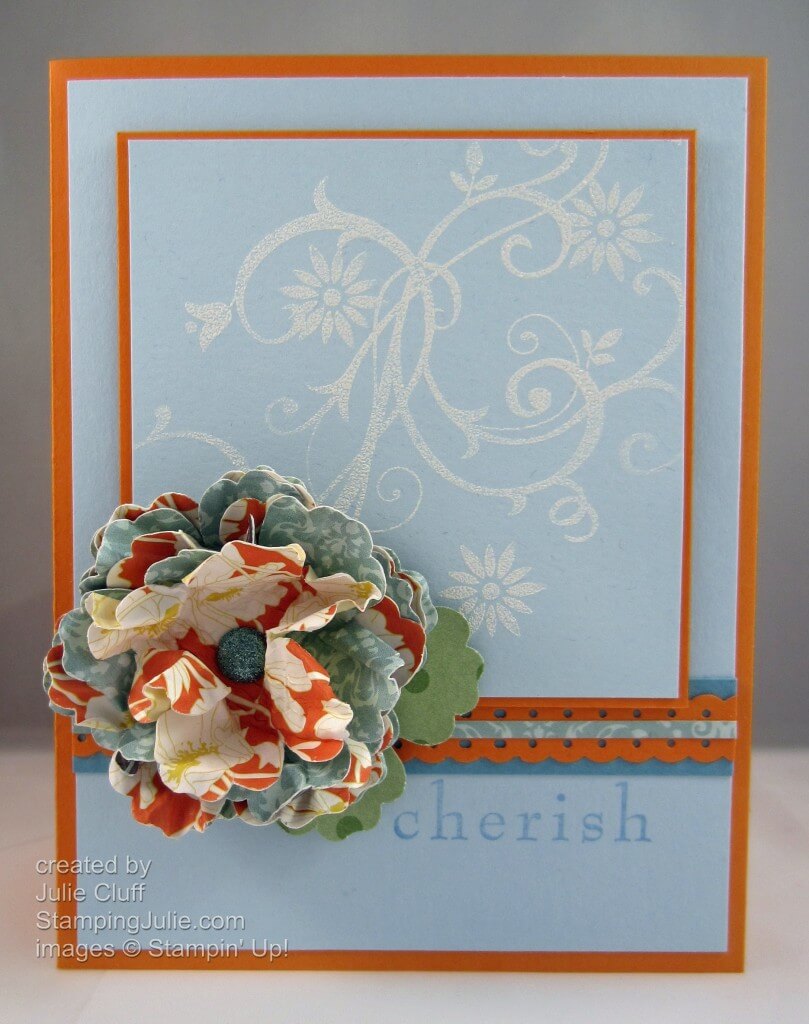 This is a card I created for a color challenge a few years ago.  You can't tell from this picture but the heart is embossed with iridescent ice emboss powder.  It's clear with a perfect shimmer, glitter affect.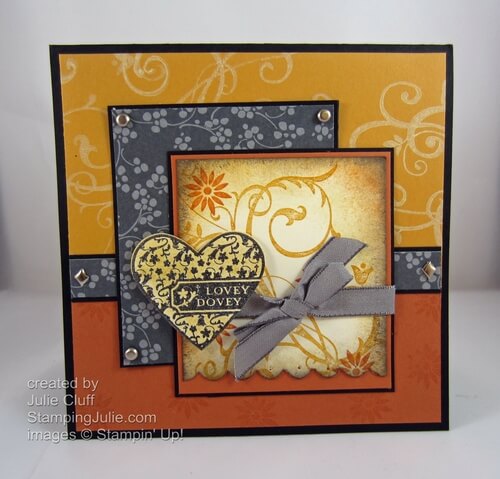 And this last card was designed by my aunt for a card swap we did during a family reunion five years ago.  The scallop circle punch made this card super easy to make.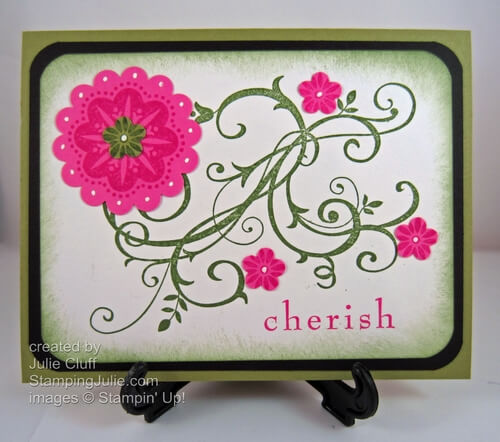 Baroque Motif Stamp Set retiring May 31st
Enjoy!  Julie