Your Very Own Paper Cinderella
If you follow my blog chances are you love creating!  Did you know that creating is a human need and desire?  It is.  We are all busy, busy, busy and that's why I love paper crafting.  You can be creative and complete a project right away.  Instant Gratification!!   Love, love, love it!
Well, instant gratification just got in-stant-errr!  And how did this happen?  Paper Pumpkin.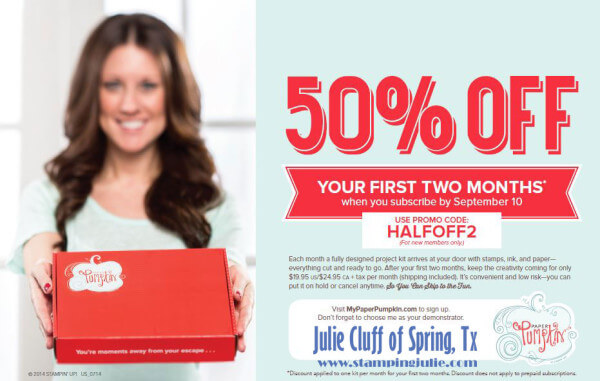 Paper Pumpkin is a paper crafting kit that comes to your door every month with pre made project kits – including precut cardstock, stamps, ink and accessories!  For REALS!  And it's only $19.95 + tax.   Last month the kit included 8 cheery, bright cards with matching colorful envelopes to be assembled.
But wait….right now until September 10th it's HALF OFF for two months!!!
Click here to join now and use the promo code HALFOFF2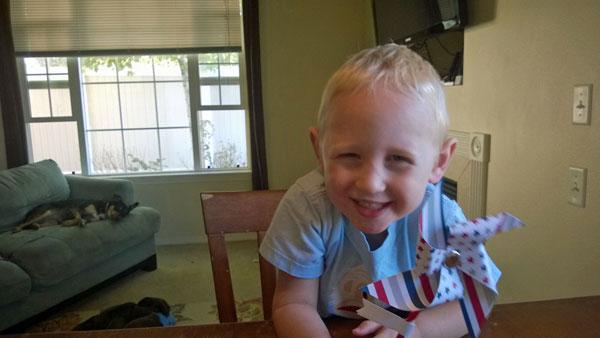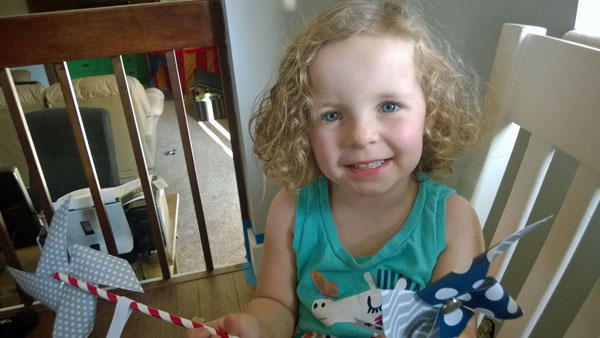 Just got back from visiting my grandchildren and guess what I brought with me?  Yep, paper pumpkin kits to enjoy with the kiddos.  And they LOVED it!   And aren't they adorable?!!
This month is a great time to try out Paper Pumpkin! Click here to join now and use the promo code HALFOFF2
Enjoy!  Julie