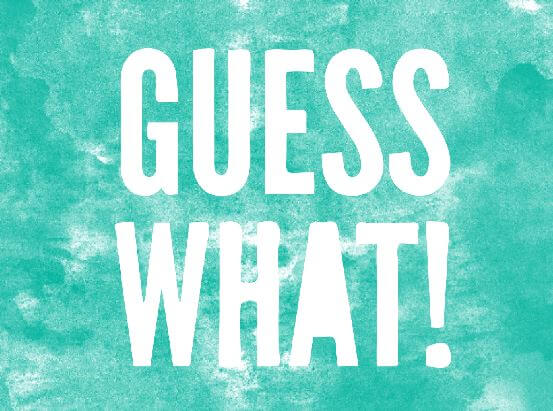 Digital Tuesday: Make a Graduation Announcement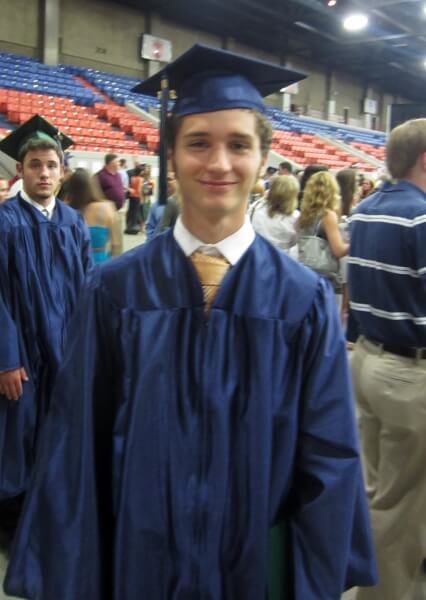 My son James recently graduated from high school.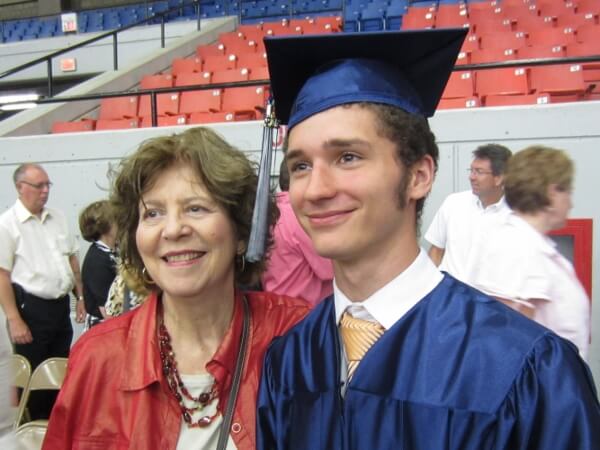 Hopefully, soon I'll have some better pictures to share from the occasion but for now here's a couple of OK snap shots.  (That's my mom in this photo with James)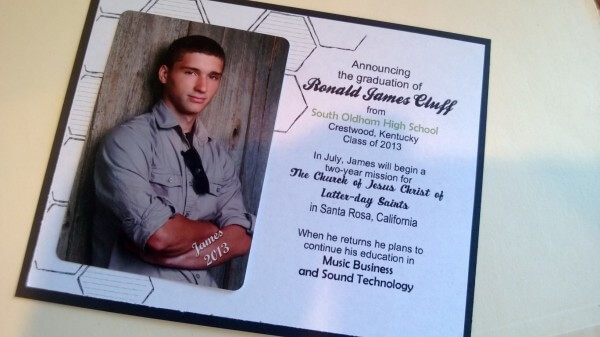 And here's the graduation announcement I made for him in MDS.   I'm out of town so I just have this phone picture I took of the prototype which isn't the best picture of the announcement, but hopefully you can get the idea.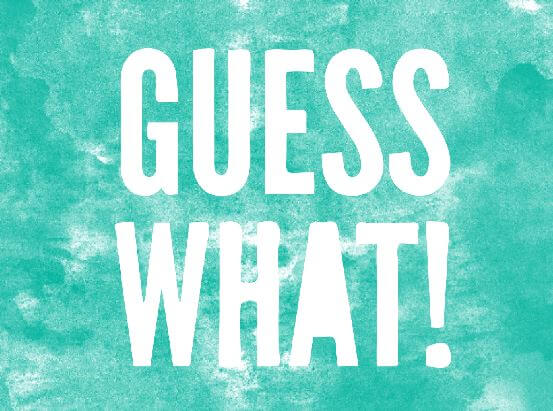 I thought about using this 'Guess What!' designer card template with the announcement inside, as in 'guess what! James graduated'.  But I decided that might be a little goofy.  8) This announcement I made includes the honeycomb and the hexagon brush stamps from the Lemonade Stand Digital Designer Kit.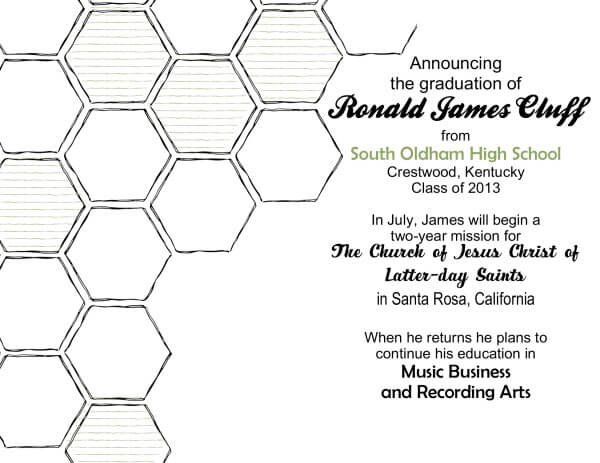 The Lemonade Stand Digital Kit was available during Sale-a-bration.  I love this kit with it's trendy designs. If you got this kit during Sale-a-bration make sure you load it and take a look at all the elements.  If you didn't just check out the other digital kits available. You are sure to find something you love!
His high school colors were black and green so I used Wild Wasabi for the hexagon stamps and for some of the text.  The rest is printed in black.  Other than the stamps I just used various fonts to complete the announcement.   Then I trimmed out the card fronts at 4″ x 5-1/4″ and mounted it on Basic Black cardstock measuring 4-1/4″ x 5-1/2″.  The picture was lightly adhered to the front so the recipient can remove the picture for their wallet if they would like to.  Of course, grandparents love that!!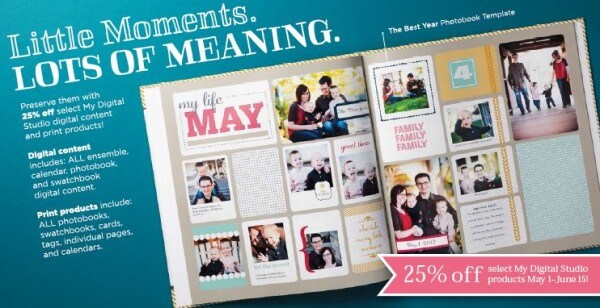 Stampin' Up! is committed to bringing you fresh, exciting digital content each and every week!   And right now get 25% off on MDS products.  Click the banner above for more details.
Check out all the latest digital downloads all in one place or browse by digital categories including freebies!
Check out this week's downloads below.   Click on the download title to see it in the store, or click on the images to get an even closer view. You can also click here to view a PDF with additional details about this week's downloads.
Hash It Out Greeting Card Templates
Venetian Romance Designer Series Paper
SAVE 25% ON SELECT DIGITAL CONTENT AND PRINTING UNTIL JUNE 15TH.   Digital content 25% off: ensembles, calendars, photobooks, swatchbooks.  Print products 25% off: photobooks, swatchbooks, cards, tags, individual pages and calendars.  Today is a good day to send all your projects to print.  You can do it straight from the software.
Enjoy!  Julie