I have so much planned for the next several days! Where do I begin!! It's an exciting time with cherished product retiring and with the excitement of new product on it's way. 
In the next few days I'll share FOUR new how-to videos, lots of inspiring samples of retiring stamp sets and a couple of sneak peaks of new, fantastic in colors, fresh stamp sets and vibrant pattern paper!  Do I hear a WOOHOO?!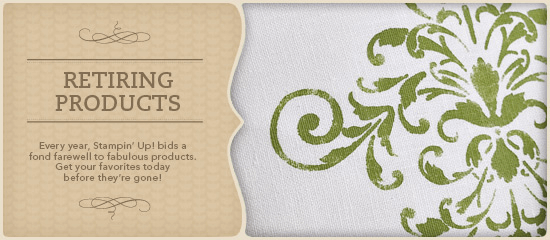 In the meantime, be sure to visit the 2012 Retiring Product Page above.  Less than 10 days left before the end of the catalog year!
Enjoy, Julie