Family Sunday – Ron's Birthday in MDS
Last month we celebrated my husband Ron's birthday!  Here's a couple of 8-1/2″ x 11″ My Digital Studio pages I put together to remember the occasion.
1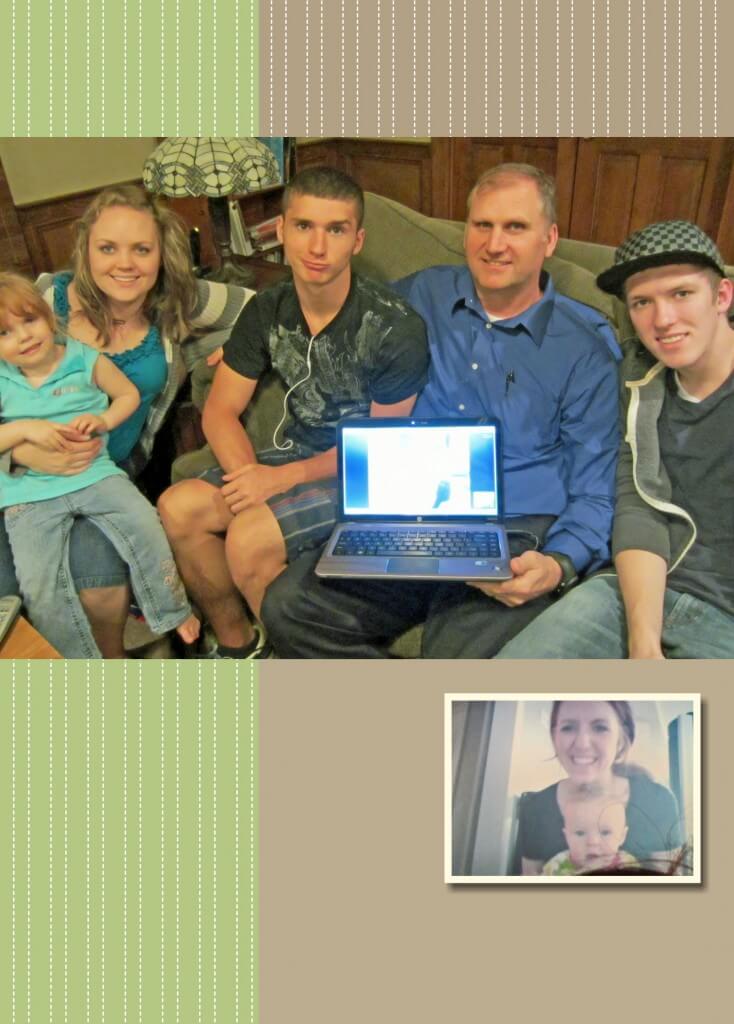 2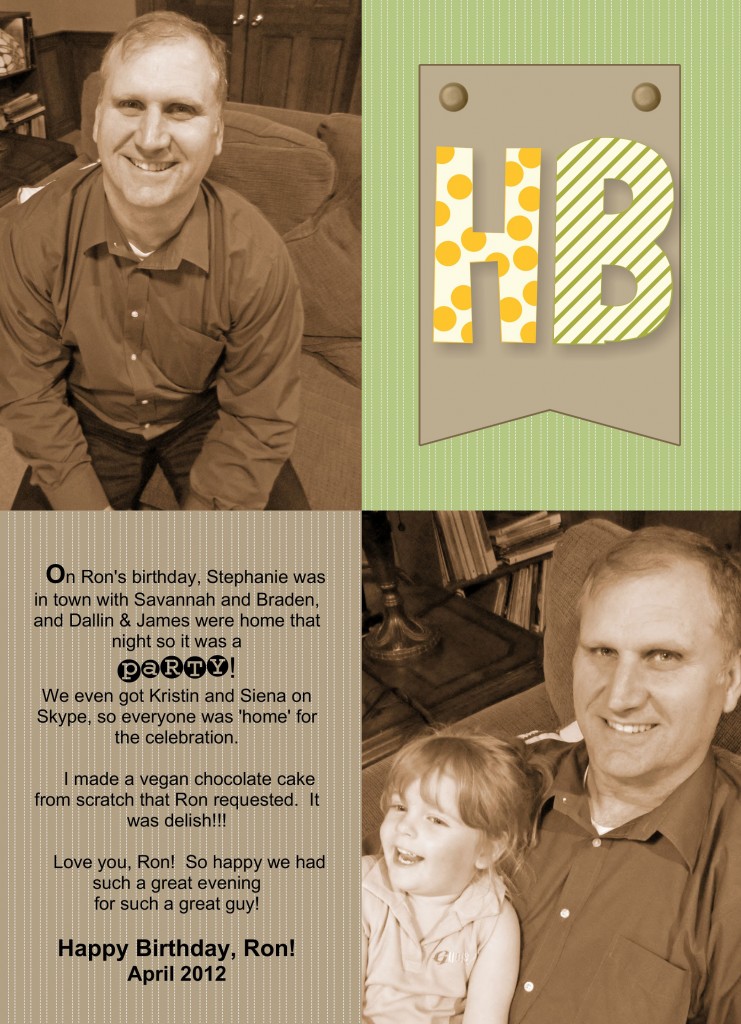 I opened a photobook project with photos only – which is a photobook with pre-arranged photo boxes.  I just added my pictures, some designer series papers, a little journaling and a very few embellishments.  DONE!
And I love that I can crop my pictures or resize them without damaging my photos!  I even changed a couple of photos to sepia right in the program.  Love it!
Enjoy!  Julie