So when I wrote about my top 10 go-to stamping items, I can't believe I forgot the grid paper !!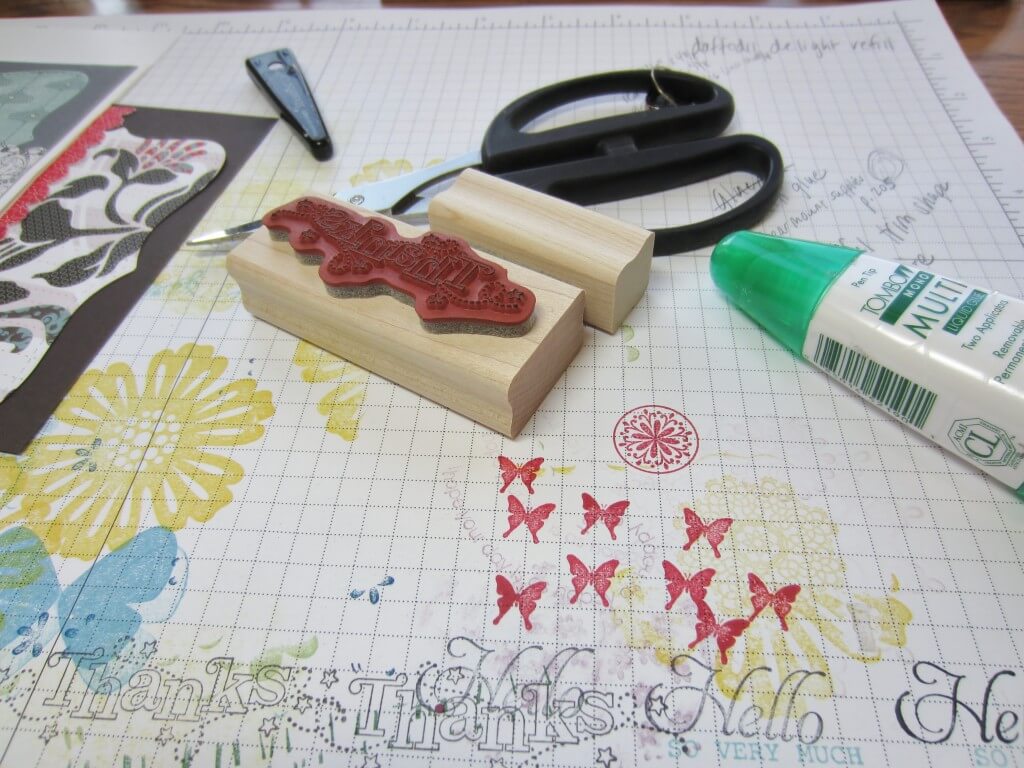 As you can see my grid paper is over used!  This is an awesome 11″ x 17″, 100 sheet, 1/4″ grid pad  that includes a full ruler on the top and bottom that protects your surface when you are stamping, crafting, etc.  The 100 sheets will last you forever!  It's a deal.  You will love it!
I use it every time I stamp: for a protected, level stamping surface; to test my images for good ink coverage and alignment; to jot down ideas, measurements and my wish list; and to measure my paper pieces so I can create accurate layers.  As you can see I use it constantly!  But I guess it is a quiet friend that just does it's job without a fuss, because I forgot to include it on my must-haves.
So please forgive me, grid paper , for forgetting you, my trusted friend!
Enjoy!
Julie